The Cher Musical Doesn't Have An Exact Debut Date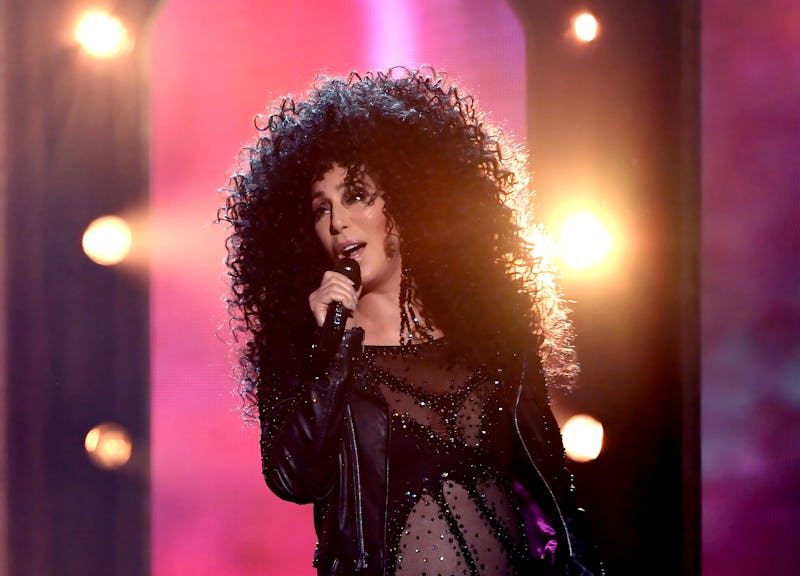 Ethan Miller/Getty Images Entertainment/Getty Images
Finally the speculation is over, and it's time to get down to brass tacks. The Cher musical premiere will soon be a reality, as the iconic performer announced the upcoming production via her Twitter on Tuesday. While she did announce an opening date, so far it's very broad — 2018. Yup, I hate to break it to you, but, this early on, all we have is a year. Not a season, not a month, and certainly not a day. But, hey, don't let it bum you out too badly. This show has been rumored for a while now, so it's a huge step just to get an official announcement.
Normally, if this was a movie or a TV show or an album we were talking about, I'd be able to use a little detective work to narrow down the window of release. There are set patterns to the amount of time production takes for projects like that. But a Broadway show doesn't quite work that way. Even after a show is written, staged, greenlit, and even cast, it can't just go up. There are only so many Broadway theaters, so space is limited, and it really comes down to what's available.
Plus, sometimes a team will grab the first date available, and sometimes they'll have a specific space in mind. And since we don't know yet which theater this musical will be going into, it's tough to narrow down a time frame beyond the information given to us by Cher herself.
Once that information is released, it will be possible to look at the shows slotted for that theater and to predict a premiere date. In the meantime, 2018 it is. And that could be better, could be worse.
On one end of the spectrum, some parts of 2018 are just months away. But, on the other, we could be waiting over a year for this masterpiece, which is a whole lot of anticipation. Especially when you consider how excited Cher has already been about it for months now. There was a read-through of the as-yet-untitled project all the way back in January 2017, which had the 71-year old effusing in all caps on Twitter.
What we do know is that it will star three different actresses who play Cher at different points in her life. It was written by Rick Elice, who also wrote the book for the award-winning jukebox musical Jersey Boys, and it will be directed by Pitch Perfect's Jason Moore. But, beyond that, we're going to have to stay on the edge of our seats for more info. And who knows? It's no five-minute plank, but holding all that tension just might be good for your core.