4 Storylines 'This Is Us' Needs To Tackle When Season 3 Returns In 2019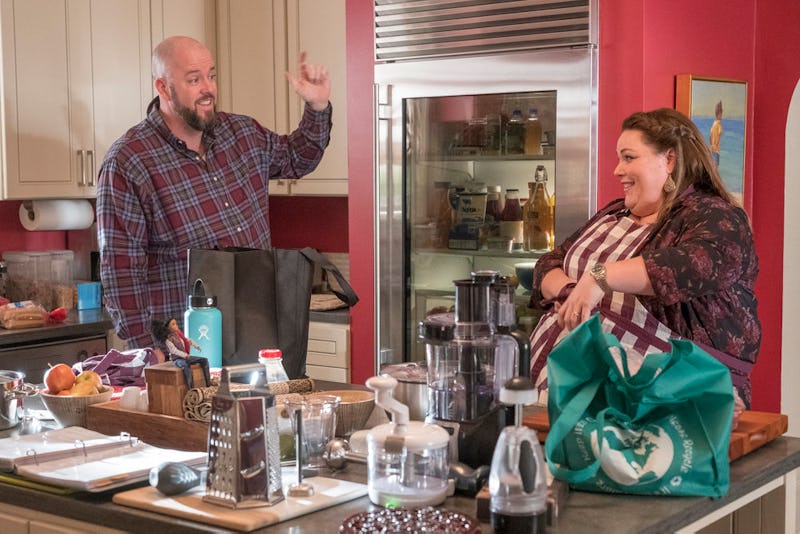 Ron Batzdorff/NBC
The first half of This Is Us Season 3 is coming to a close, which gives fans just enough time to wring out the tears from their handkerchiefs and regroup for the intense sobbing that's sure to happen at the end of the season. And yet, taking a break feels so unfair! There are so many mysteries to resolve within the Pearson family and their extended clan, and we have to... wait? Luckily, This Is Us Season 3 is coming back sooner rather than later.
There's no exact date from the NBC powers that be just yet about a 2019 premiere date, but you can usually expect This Is Us to return right after the holidays settle down. Season 2, returned on January 9, so Season 3 will probably resume airing around the same time. The latter half of Season 2 flashed forward to the future, and many of those moments are coming to fruition in the current day — Kevin and Zoe are in Vietnam, trying to find out more about Jack's life during the war, Toby is suffering from an extreme bout of depression, and Kate is rising to the task of taking care of him and rallying the rest of her family. Things are happening! But on the flip side, Season 3 has also introduced even more Pearson family riddles, and these are the storylines the show most needs to pick up (and find some resolution to, hopefully) when the show returns in 2019. Here are a few of them.
The Identity Of "Her"
Yes, we've all seen the clip of Toby sitting in bed, Randall on the phone with him, telling him he needs to go see "her." Toby is alone and not wearing a wedding ring, so there is speculation that the woman in question is Kate. But because Randall and Tess, his oldest daughter, are also involved, it could be, uh, anyone else in the family they're referring to here. Look — I don't care who it is, I just want us to know who it is.
Randall's Election Results
Right now, Randall is running for office, and it's causing a strain between him and Beth because he basically only hired his wife because he felt bad for her after she lost her job. But if Election Day is in the beginning of November and the Thanksgiving episode had Randall still campaigning and volunteering at a soup kitchen — at the end of November — when is this election? Is it a runoff? A specially called one? Is it even legal or ethical that he's from the Jersey suburbs, running for office in Philadelphia just because he wants to carry on William's legacy? These are the kind of questions that deserve to be tied up in beautiful little bows like, yesterday.
Nicky's Death
We know that Jack's brother Nicky died in Vietnam, but we don't know how or why. Currently, Nicky is having a sort of mental health breakdown — understandably in the middle of a war — that Jack is trying to coax him out of with his signature pep talks, but it's not working. Nicky's death has been coming for almost a full season, so let's hope the writers just rip the bandage off and get it over with already.
Miguel's Kids
The Thanksgiving episode showed the huge rift between Miguel and his children in present day, and he finally stood up to them to tell them to respect his choices and respect Rebecca. This Is Us is all about the Pearson family, but hey — what about the Rivas? Let's see some reconciliation here, and finally flesh out this dynamic. Here, fans have been cranky with Miguel for "stealing" Jack's wife, but it looks like the the Rivas kids have their own issues with this relationship. Also, did anyone notice that one Yara Martinez (Luisa from Jane The Virgin) played his daughter? Why wouldn't we want more of that?
There's more than enough ground to cover once This Is Us returns in 2019. Let's hope that the storylines move quickly and we can get to the bottom of all this Pearson family drama.