Ashley Graham Is Creating A Line For PrettyLittleThing & It Goes Up To A Size 28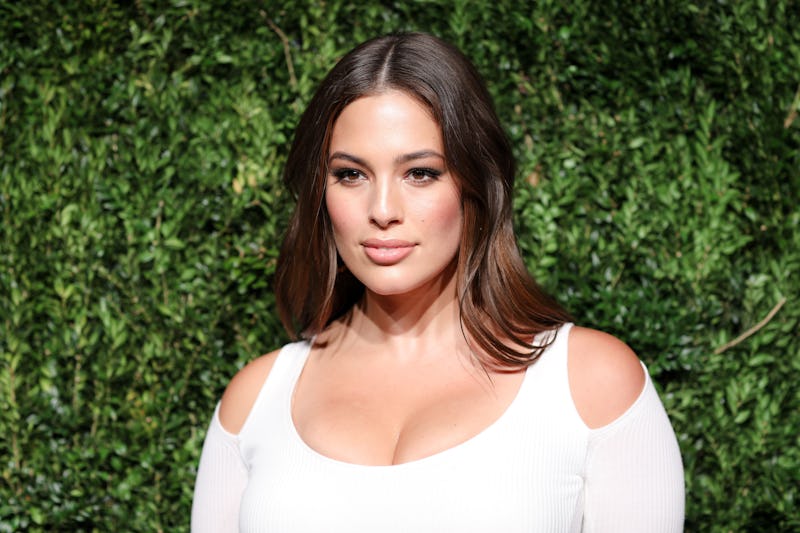 Neil Rasmus/BFA/Shutterstock
Ashley Graham is an absolute force. The inspiring model is set to take on a new project as it's recently been announced she will be designing a clothing range for PrettyLittleThing. The line will start at a UK size six and go up to a size 28. So when is Ashley Graham's PrettyLittleThing collection out?
All we know so far is to expect an announcement in the next couple of weeks. The Sun's Fabulous Magazine writes that the range will go live later this month and that it will only be a matter of weeks until we know more. Ashley's line will aptly have the tagline "everyBODY in PLT," as it caters to a broad spectrum of shapes and sizes.
Announcing the collection, PrettyLittleThing's Company CEO Umar Kamani explained: "Ashley embodies female empowerment and has worked exceptionally hard with our design team on curating a Fall (autumn) collection." He continued: "At PLT we want to encourage confidence through fashion for all women. We have grown our PLT Plus collection over the past year and this range will cater for all sizes ranging from a size 6 to 28. We want everyBODY to feel amazing in Ashley's range and be body confident."
So what can we expect from the line?
From the looks of things, there will be plenty of animal print, co-ords, sequins, and longer length jumpsuits and maxi dresses. Ashley sounds just as excited about the range as we do, according to Fabulous: "I am so excited about this collaboration with PrettyLittleThing because it is size inclusive and it is so sexy. It will take you girls effortlessly from day to night and this has been such an amazing experience curating a range for ALL women." Here's hoping that the line is also extended beyond its current range in the future, so it can cater to even more women.
It sounds as though there will be plenty of options for going out, out, that's for sure. PrettyLittleThing currently cater to a plus-size audience with their Plus range, which sells up to a size 26. The online retailer has previously worked with cool women of the moment such as Maya Jama, the television and radio presenter. Her summery line featured animal print pinafore dresses, cute co-ords, and lots of denim and sports-luxe designs. You can still shop her collection in the run up to the launch of Ashley's collection.
Ashley was recently named Fashion Force Of The Year by Daily Front Row, an accolade she was thrilled with according to her Instagram, where she wrote:
"By modeling the past 18 years, I've learned a thing or two about trends. You're in one season, you're out the next. I am grateful that now, season after season, the industry is becoming even more inclusive. My curves are not a trend, your skin color is not a trend, your culture and abilities are not a trend. For a force to become a movement, it requires action and strength from many people. I urge you all — those working in the fashion and media industries and beyond — to think inclusively, to continue making and celebrating historical "firsts" until we truly reflect the diverse world that we live in. And thank you to my incredible team at IMG/WME for always pushing the industry for real inclusion!" Yuuuus.