Joel Edgerton's Striking New Film Makes A Vital Point About Conversion Therapy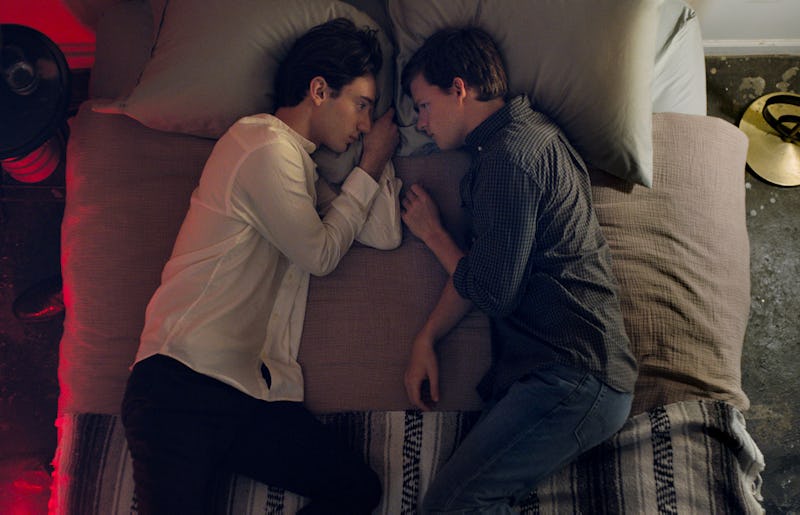 Focus Features
The medium of film is a beautiful thing when it comes to exploring important issues and stories, and the subject of Joel Edgerton's latest movie is certainly a tale that needs to be told. Starring Luke Hedges, Nicole Kidman, and Russell Crowe, Boy Erased highlights the issue of gay conversion therapy (yes, it's still a thing) and the detrimental effect it has on today's LGBTQ+ youth. So, when is Boy Erased out in the UK?
Based on the book Boy Erased: A Memoir of Identity, Faith, and Family by writer Garrard Conley, Edgerton's adaptation follows Conley's experiences as a teen through the character of Jared Eamons (Hedges), who is outed to his devoutly-religious parents (Kidman and Crowe). Jared's father is also the pastor of their small Arkansas town, which complicates matters and causes Jared's parents to send him to a gay conversion therapy program, run by therapist Victor Sykes (Edgerton). Troye Sivan also stars in the film as Gary, a fellow "patient" in the program.
The film premiered on Sep. 1 at the Telluride Film Festival and is set for nationwide release in the U.S. on Nov. 2. But British fans still have a while to wait as Boy Erased won't make its way across the pond until Feb. 8, 2019 according to IMDb.
It's a pretty long wait, but it will certainly give you enough time to brush up on the film's source material. Edgerton doesn't stray too far from Conley's memoir, and made sure that the author had an plenty of say in his life story being adapted to film. Conley told Mic of the process, "I was heavily involved in every step."
In fact, Edgerton even offered to let Conley write the screenplay himself. "I said I can't. I was like, 'I don't even know what I would do, I've already written my version,'" the author explained. "It just felt like a betrayal to write anything else. Pretty much every step of the way, he sent me every draft of the script. When I made edits he changed them for good, he didn't even question it. If there was anything that felt off in terms of tone, he change it immediately and I loved that."
As well as the film being true to Conley's life story, Edgerton made sure that Boy Erased held nothing back when it came to the topic of gay conversion therapy. Hedges' certainly felt Edgerton's passion for bringing this story to the screen, telling Vulture that Boy Erased is "a story that needs to be told right now, because people are dying, or taking their own lives because of these places."
And he's right — according to the Guardian, those who have experienced conversion therapy "face 8.9 times the rates of suicide ideation, face depression at 5.9 times the rate of their peers and are three times more likely to use illegal drugs and be at high risk for sexually transmitted infections."
With the likes of Boy Erased and the recently released The Miseducation of Cameron Post, these stories of survival are being shown to the masses, something that will hopefully help build towards a future where gay conversion therapy is eradicated.