When Is 'Fresh Off The Boat' Season 4 Coming?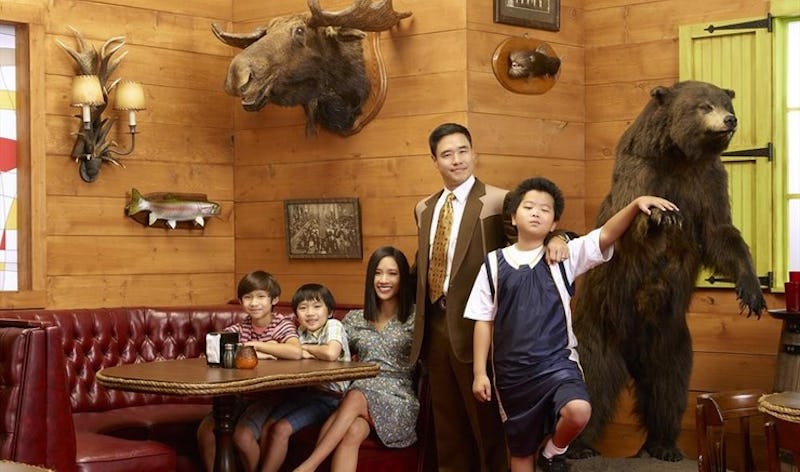 Good news, Fresh Off the Boat fans: The beloved Huang family is officially returning for a fourth season. ABC just renewed the half-hour comedy series, despite low ratings reported by the International Business Times. So when will Season 4 premiere? Seeing as these past two seasons have both made their debuts in September of 2015 and October of 2016, respectively, there's a good chance that the new season will be set to air sometime this fall.
UPDATE: ABC announced on July 25 that Fresh Off The Boat Season 4 will premiere on Oct. 3.
EARLIER: Fresh Off the Boat is based on a memoir of the same name that was written by chef Eddie Huang, and it follows a hip-hop loving Huang (played on-screen by Hudson Yang) throughout his adolescent years as he and his Taiwanese family navigate life in Orlando in the 1990s. The show also stars Randall Park and Constance Wu as Eddie's parents, who hilariously steal the show from time to time. ABC was praised for adding diversity to its lineup when the show made its season one debut, but the show apparently hasn't been able to hold up its ratings in the past year despite being able to keep things consistent for Seasons 1 and 2. According to the IB Times, Fresh Off the Boat's October season premiere brought in around five million viewers but the ratings declined throughout the season.
The show first premiered in February 2015, with only 13 episodes in its first season, but it became part of ABC's fall lineup with its next two seasons. No official air date for Season 4 has been announced, but it'll likely follow in the footsteps of these past two seasons and air in either September or October.
I don't like waiting and I'm sure you don't either, so for now you can watch the show's Season 3 finale when the Michael Bolton-assisted episode titled "This Isn't Us" airs tonight.