Kristin Ess's Hair Line Is Gonna Be Good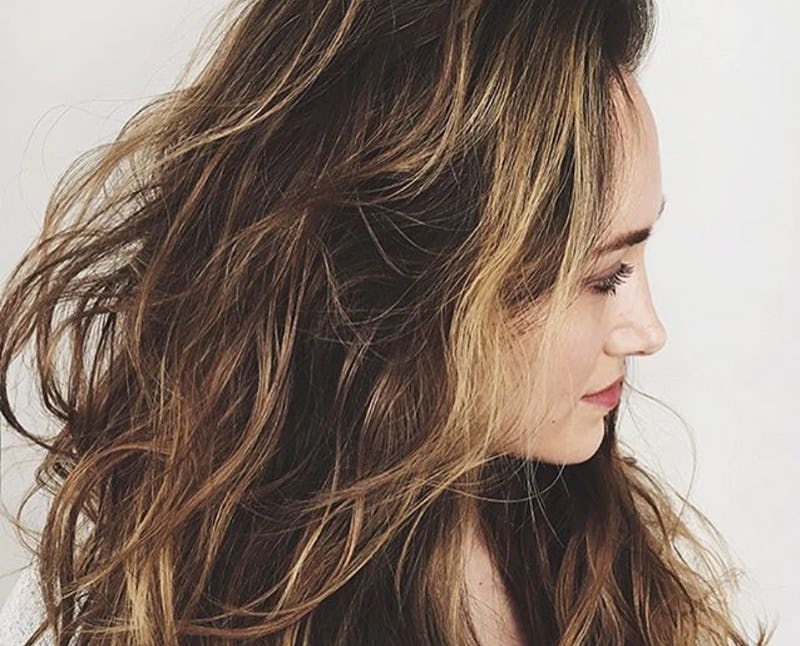 If you're a fan of red carpet hair Instagram, you probably know Kristin Ess's work. The celeb hairstylist regularly perfects the tousled, breezy, effortless look on stars like Lucy Hale, Lauren Conrad, and Jenna Dewan Tatum, and as much of a misnomer as "effortless" usually is, Ess just released news that'll definitely cut it down on the day to day. The hairstyling wizard is coming out with a new line of products, so for those wondering when Kristin Ess's hair line is coming out, this is the info to know.
Continuing on the streak (highlight pun) set by her years of breaking down master hair looks at The Beauty Department, the emphasis is on accessible. Kristin Ess Hair will be available on Sunday, Jan. 15 at Target.com, and exclusively at Target stores on Sunday, Jan. 22.
According to Refinery29, the collection will include basics like a shampoo, cleansing conditioner, mask and hairspray, and then more advanced products like mousse, texture spray, serum, dry shampoo, curl creme, salt spray, pomade, thickening spray, and styling powder. Encased in glossy packaging very near to the color of a pink we all know and love, the collection reportedly sticks to Target-level prices, so your shower is about to get crowded.
The sheer number of products might be intimidating at first glance, but the specificity of each takes the guesswork out of mimicking the elaborate styles Ess is known for. Ess had the at-home perspective in mind while developing the collection, telling R29, "I don't want anyone feeling like they were left out of this line. From the straightest, curliest, finest, thickest — the gang's all here."
Take a scroll through Ess's Instagram, and the predominance of straight-but-wavyish hair will likely strike you. Gorgeous, but it's the kind of hair every tutorial assumes you start out with — and as we all know, nope, that is very rarely the case.
So major props to Ess for creating a line that'll work for every kind of strand, at a price point that's hard to beat. Joining W3LL People, Pixi Beauty and Hair Food on Target's shelves, the retailer is definitely worth a near-future trip. Pick up some storage solutions while you're there, probably.