Tati Westbrook's Beauty Line Is Coming Way Sooner Than You Thought & OMG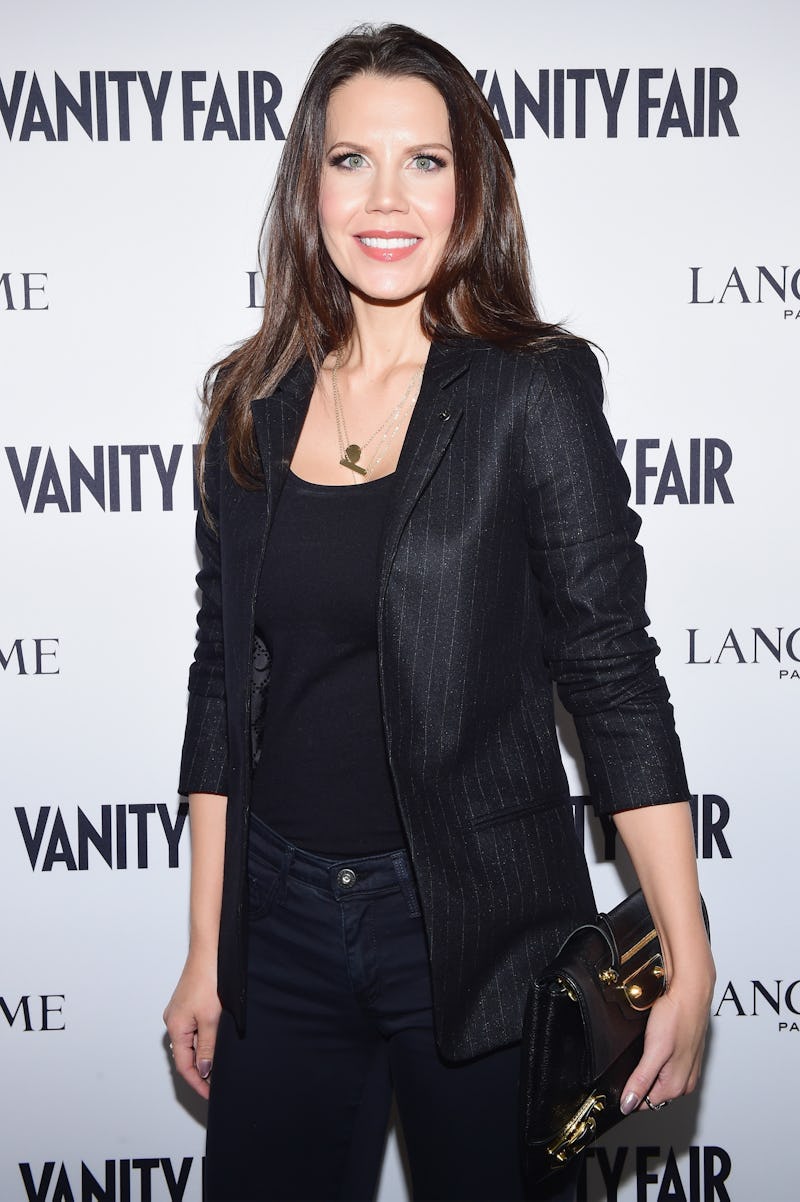 Emma McIntyre/Getty Images Entertainment/Getty Images
MannyMUA, Laura Lee, Jaclyn Hill. These are just a few of the names of gurus who have announced or already launched their own brands. Now, another popular guru is joining them. In what seems to be a much anticipated announcement, Tati Westbrook's beauty line is coming way sooner than her fans may have imagined. In her latest YouTube video, she officially announces when they'll be able to snag her mystery items.
On Monday, Westbrook used her "Lowest Testing Low Rated Makeup From Ulta" video to announce that her beauty line will be up for sale on Friday, Mar. 2. Yes, of this year. Westbrook isn't joking around when it comes to launching her line, and she clearly wants her fans and subscribers to be able to get their hands on it ASAP.
Last week, Westbrook (also known as GlamLifeGuru) announced that she had a special announcement coming this week. While the video where she discussed the announcement didn't reveal what exactly it was, the guru took to the comment section to answer fan questions and revealed that her announcement was, in fact, her cosmetics brand and that it was only days away for her fans.
Of course, Westbrook's subscribers were stoked about the word of her brand (some didn't even know she was crafting one). Now, they've gotten even more good news.
At the beginning of her video, Westbrook explains that she knows her subscribers have been waiting for news since she teased the announcement the previous week. She goes on to say, "And what I would like to share with you guys is that my brand, my very own brand that I created myself, that I am the CEO of, that I put everything into this, this is not a collaboration, but my brand will be for sale on Friday at 10 a.m. PT."
Westbrook didn't give away all the details, though. While fans are assuming that it's cosmetics and know that they'll be here on Mar. 2, the guru is waiting to reveal what's actually in the line. So far, her subscribers don't know whether it will be a full range of makeup including foundations, primers, shadows, and mascara, or if Westbrook will only be launching a few products then looking to expand.
People won't need to wait long to find out. According to the same video, Westbrook will be announcing all the details about her brand on Wednesday, Feb. 28. From what inspired the line to what's in it, and what the future of the brand will look like. it sounds like fans are going to get a full dose of GlamLifeGuru makeup info come Wednesday.
From the looks of it, her fans can't wait either. They quickly took to Instagram and Twitter to rejoice.
Beauty Instagram TrendMood announced the release date on their pages, and fan's were quick to start commenting.
Long-time fans of the guru trust her reviews on products, and it's her honesty about brands and their products that seems to have them stoked for what's coming.
Others are impatiently waiting but only because they love her so much.
While some would pass on YouTuber based brands, not Westbrook's.
Some have requests for Westbrook, though. They want different products than they've seen others launch, and there's a good chance Westbrook might now this given how involved she is in her comment sections.
It seems to be those very comments that inspired Westbrook to give what appears to be one last tease before Wednesday. On her Instagram, she posted what looks suspiciously like packaging with "XO's Tati" on the cap.
Fans will recognize the XO Tati as the signature she uses on all of her videos and posts to social media. Could it be the name of the brand? Only time will tell. But the good news? There's not much time left to wait.
Editor's Note: This story was updated March 1 to reflect newly released information about Tati Westbrook's beauty collection.