This Moschino x H&M Collection Is The Most Extra Thing To Ever Hit The High Street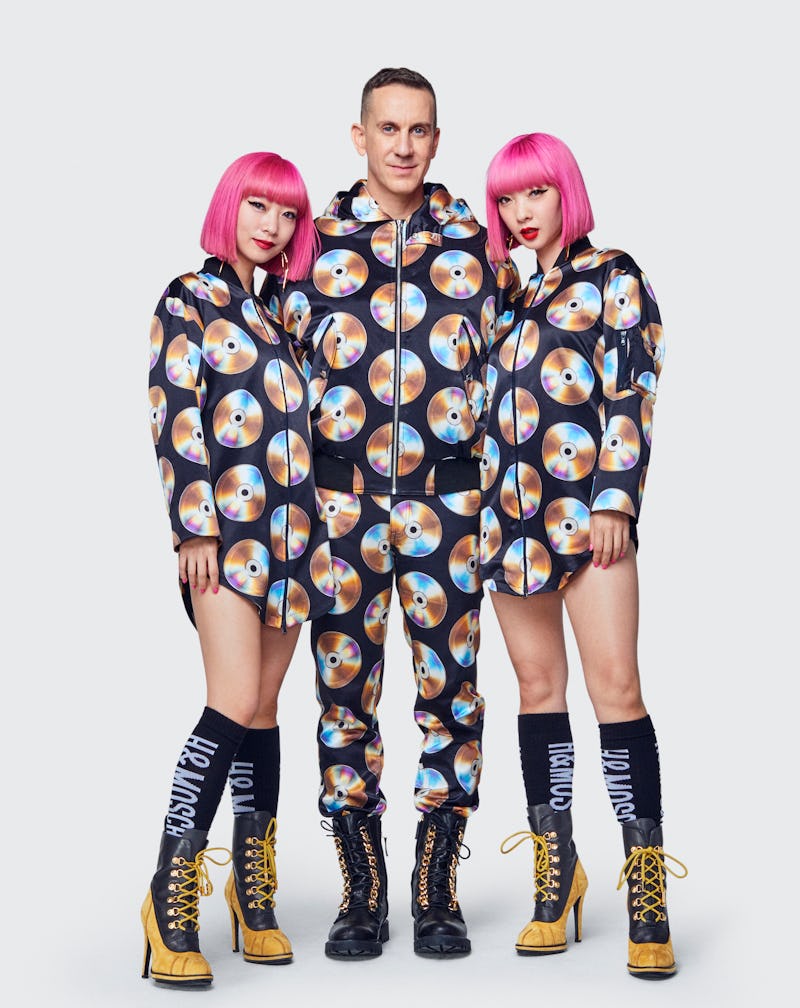 H&M
Every year, high street stalwart H&M invites a high-end designer into the fold, producing a collection like no other. Last year, Erdem released a range of beautiful printed garments. This year, Jeremy Scott is the chosen one and you can bet he's bringing his OTT aesthetic straight to your wardrobe. So when is the Moschino x H&M collection out in the UK?
The full collection will be available both in store and online from November 8. And yes, all of it is likely to end up on eBay at quadruple the price within approximately 15 minutes so you might want to be quick to avoid missing out. (Note that standard H&M sizes run from a UK 4 to 18 with petite and plus sizes available. The Moschino x H&M sizing hasn't yet been confirmed.)
Luckily, H&M has unveiled the official lookbook for the collection, revealing absolutely everything that will be sold next month. In traditional Moschino and Scott fashion, the range is the perfect combination of glamour and sportswear and features everything from sequinned silver hoodies to buckled leather dresses.
"Right now, fashion is all about being loud and in your face, about expressing yourself through what you wear," H&M's creative advisor Ann-Sofie Johansson told Grazia. "Jeremy at Moschino is the perfect designer for this year's collaboration because his work is so bold and free and full of fun and energy."
Scott described the range as "an extra Moschino collection with the same energy, the same impact, the same authenticity." He told the magazine that he believes fashion should be democratic: "There are so many fans round the world who want to wear fashion, but they don't want to have to spend two months' rent on it. I don't think things should get dumbed down when they're at a lower price point. If anything, they should be more fierce!"
Prices will start at £9.99 for a set of badges and run up to £299.99 for a leather jacket. I hate to peddle clichés but there really is something for everyone. Fans of casual wear will be happy to see subtle Moschino-branded tracksuits in the mix while those who want to stand out from the crowd will probably want to go for the voluminous puffer jacket and matching skirt. Or the metallic gold coat. Or the fiercest heeled boots you've ever seen.
Scott has also teamed up with two nostalgic brands. His collaboration with MTV sees records printed on dresses and swimsuits while his partnership with Disney plays out in Minnie Mouse-printed sweater dresses and Donald Duck fishnet pieces. Accessory-wise, there's plenty to choose from including highly coveted Moschino shoulder bags and eye-catching gold chains and belts. Oh, and there's a couple of looks for your pet dog too.
The imagery for the collection has been lauded for its diversity, as Esquire reports. Drag queen Aquaria (the winner of season 10 of RuPaul's Drag Race), transgender model Teddy Quinlivan, and body positive activist Barbie Ferreira all feature in the fun-loving photos.
Prepare yourself for the most extra thing to hit the fashion world all year. Long live Moschino.