This Is When Fans Are Theorizing The "Ready For It" Video Will Come Out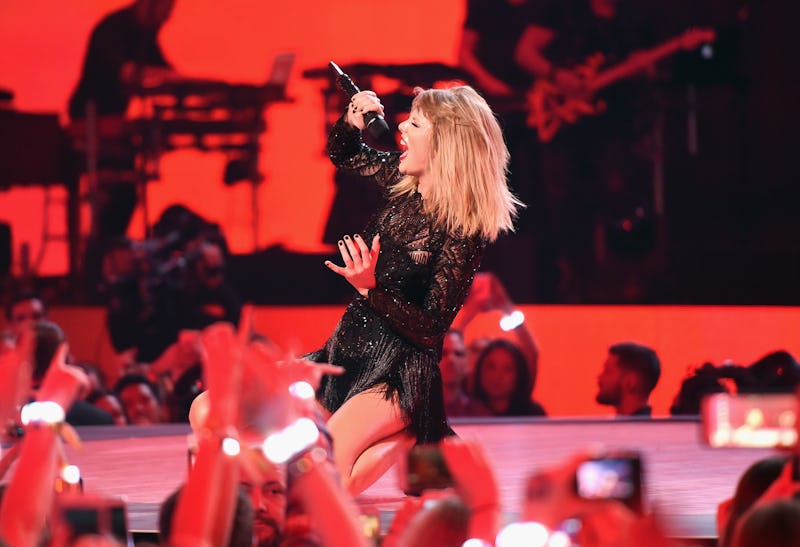 Kevin Winter/Getty Images Entertainment/Getty Images
The hype over "Look What You Made Me Do" and its memorable video had barely settled on Saturday night when Taylor Swift teased her second single from the upcoming album Reputation. Fans heard the first snippets of "Ready For It" during Saturday's college football game between the University of Alabama and Florida State University. Swift released the full audio overnight, which inevitably had fans on Sunday wondering when the "Ready For It" video would come out.
As of Sunday morning, it wasn't clear when the much-anticipated music video would be released. The best clues for fans may come from Swift's recent rollout of "Look What You Made Me Do." On Aug. 23, Swift announced that her newest album, Reputation, would come out in November, and she promised to release her first single from that album the night after her announcement. Sure enough, "Look What You Made Me Do" came out on Aug. 24. Then, Swift unveiled the music video for "Look What You Made Me Do" last Sunday at the MTV VMAs.
The megastar used a major television event again on Saturday to announce her second single from Reputation. The primetime matchup between Alabama and Florida State had been hailed as the biggest opener in college football history — so of course Swift would be involved. One minute of the "Ready For It" audio played during ESPN's intro to the big game.
If Swift takes a similar approach as she did with releasing the "Look What You Made Me Do" video, the "Ready For It" video could come out in a matter of days. Fans didn't have to wait long for the first single's video. Now, a week later, they're still soaking it in. Views of the "Look What You Made Me Do" video reached 100 million in just four days — and they're still climbing. In fact, Swift broke a Youtube record, accumulating more than 43 million views in just 24 hours.
Whenever it comes out, the "Ready For It" video will have big shoes to fill. Fans have already begun to compare the songs' lyrics and audio, noting the different attitudes between the two singles. Lyrics aside, both songs seem to show a new side of Swift's music portfolio. What began as country and transformed into mainstream pop has now transformed again into a darker blend of rock and rap. Clearly, she meant what she said about the "old Taylor."