Where Are The Weeknd's Pop-Up Shops?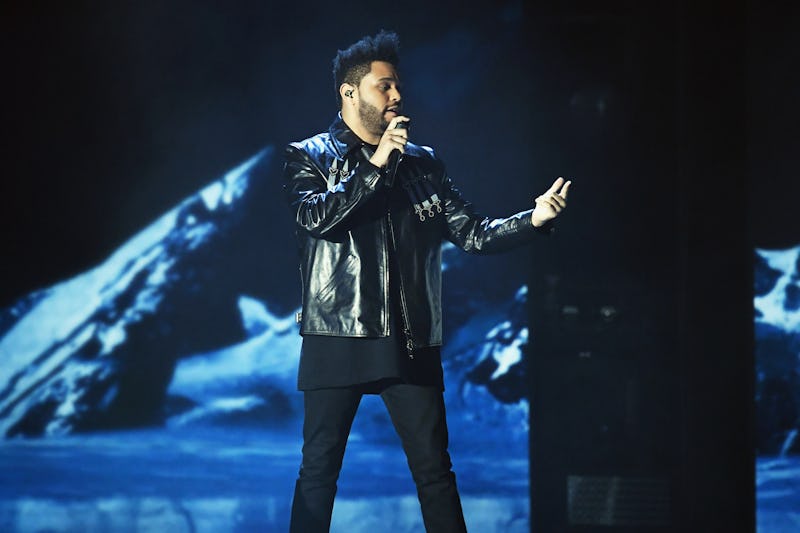 Kevin Winter/Getty Images Entertainment/Getty Images
Fresh off of making hearts explode with Selena Gomez at the Met Gala, The Weeknd is giving fans another reason to get excited. The musician is putting on pop-up shops in cities across the continent this weeknd — see what I did there? — and they'll be stocked with exclusive Starboy-worthy merch (and stargirl-worthy merch, too). So where are the Weeknd's pop-up shops? If you're in one of eight special cities, you're in luck.
In the U.S., the pop-ups will be held at Patron Of The New in New York City, 424 On Fairfax in Los Angeles, RSVP Gallery in Chicago, and The Webster in Miami and Houston. And of course, because The Weeknd is Canadian (represent), three cities up north will have access, too. Those pop-ups will be at Nomad in Toronto, Roden Gray in Vancouver, and Rooney Boutique in Montreal.
The pop-ups will be carrying the Starboy 2017 Limited Capsule Collection, in addition to special pieces exclusive to each location. Think T-shirts, hoodies, bombers, denim jackets, hats, and more (no word on prices yet). The pop-ups will go from Friday, May 5 to Sunday, May 7.
Aside from long lines, here are five things you can expect at the pop-up shops this weeknd. Sorry, I can't help myself.
1. Distressed Denim Vest
This distressed denim vest gives off major grunge vibes. The front features edgy Weeknd-inspired patchwork, while the back reads "STARBOY" across the shoulders and has a giant cross in the middle. Extra.
2. Stargirl Hat
This embroidered hat is a subtle but statement-making way to proclaim your affection for The Weeknd.
3. Sleeveless Hoodie
Because sleeves on hoodies are overrated. Layered over a long white-sleeved tee or on its own, this would actually be a relatively versatile wardrobe piece.
4. White Bomber Jacket
This shiny bomber is an anything but understated — the back also reads "STARBOY" and features the cross, just like the sleeveless hoodie.
5. Party Monster Hat
So you can let everyone know what you're all about. (Even if your version of "party" is a glass of wine and going to bed at 9. No shame.)