This Update On Jack & Dani's Living Arrangements Will Have Fans Thrilled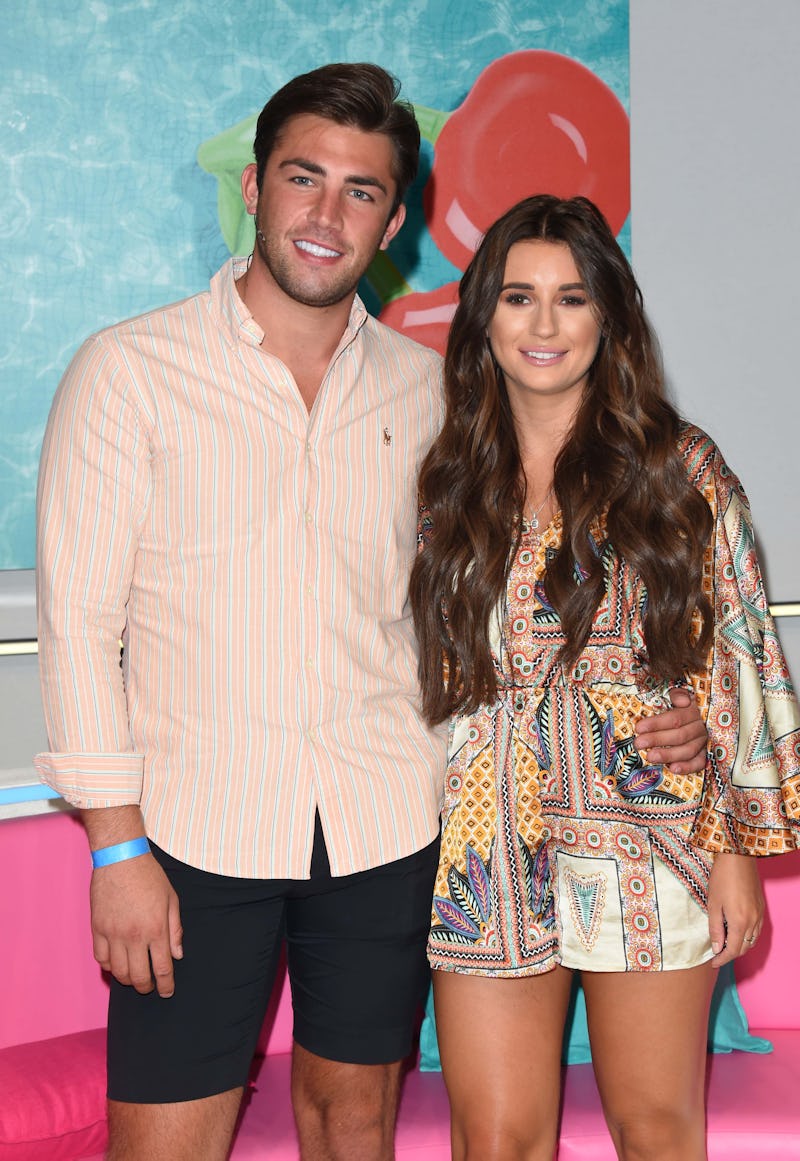 Stuart C. Wilson/Getty Images Entertainment/Getty Images
The world of Love Island relationships moves fast. But the winners of the 2018 series, Dani Dyer and Jack Fincham, have taken things to the next step in record time. The pair have announced that they have moved in together. I know what you're thinking: now where do Jack and Dani live?
Jack revealed all last week, telling Radio 1 presenter Charlie Sloth that he and Dani were "moving out over the next couple of weeks, getting a nice little gaff near Canary Wharf way." Now, it seems as if the pair have finally been given the keys to their new place with both of the stars posting photos on Instagram inside their lavish-looking apartment.
"What a lovely morning we've had! Exciting," Jack captioned his photo which appears to have been taken in the lobby of the couple's building. Dani's Instagram story, meanwhile, shows a photo of the pair on a balcony with the caption: "Finally moving into our new home."
It's unclear whether the Love Island winners are renting or have bought the flat, but its modern decor and prime location means it probably didn't come cheap. I have contacted the pair's reps for further comment but haven't yet heard back.
The Sun reports that Jack showed fans around on Instagram, revealing a balcony with views of the entire city, a living room complete with a leather sofa, and a modern bathroom which is the most important part, in my personal opinion. (Note that the Instagram story seems to have been deleted.)
The pair began talking about moving in together almost immediately after leaving the villa. Actually, 26-year-old Jack first mentioned it during the show when he and Dani were whisked away on a hot air balloon. "When we leave here, will you move in with me?" the former pen salesman asked the 22-year-old. "I just think this would be amazing. Obviously it's the next logical step for us." Of course, Dani said yes.
Three weeks later and Jack has stuck to his word, swapping his Kent residence for a swanky London one. Oh, and according to the Mirror, the pair are living close to fellow Islander Dr. Alex George. Prepare for the inevitable dinner dates, people.
Now, is it just me, or has anyone else noticed that Jack and Dani have gone a bit quiet as of late? Although they have certainly been enjoying life, they have shied away from most public appearances. Is it because they are about to enter the Celebrity Big Brother house? Hint hint. Rumour has it that they are about to. But then again, perhaps they're just enjoying getting to know each other away from the spotlight.
Either way, the attention on them hasn't died down one bit. Fans are ecstatic that the couple have moved in so quickly. "I'm crying real tears," tweeted one particularly hardcore fan in response to their big news, while another compared the moving in news to be as great as when she found out she had got into university.
If you thought Jack and Dani were the first Love Island couple to move in together, think again. Ellie Brown and Charlie Brake moved in together almost immediately after being voted off the show, while Wes Nelson and Megan Barton-Hanson are reportedly living together, if his Instagram is anything to go by. And last week, Georgia Steel and Sam Bird showed fans their "new little pad."
It's hard keeping up with all of this year's lot. But good luck to each and every one of them.