Tom Brady's "House" Stars In A Super Bowl Ad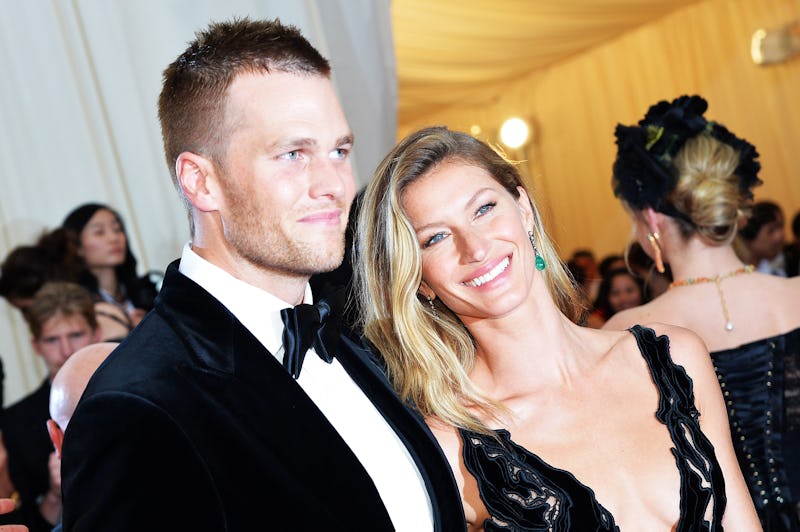 Mike Coppola/Getty Images Entertainment/Getty Images
America will be seeing a whole lot of Tom Brady come Super Bowl Sunday on Feb. 5. Do you hear that sound? That's just me rejoicing. The New England Patriots will take on the Atlanta Falcons at Super Bowl LI in Houston, but, regardless of his team's road to the championship, the quarterback would've been part of the Super Bowl anyway. The Brady stars in Intel Super Bowl ad called "Brady Everyday," giving an up-close and personal look at the athlete's daily morning routine. But, uh, is that really Brady and Gisele Bundchen's house in the Intel Super Bowl ad?
It features Intel's 360 replay technology, which will actually be used for the first time during the game's live broadcast. Viewers will be able to use it to get field views as if they're players. But nothing could be as good as watching Brady and his giant arms show a pancake who's boss right there in his kitchen. If it is, in fact, his kitchen...
The ads show Brady waking up in bed, brushing his teeth, and fighting his dog for a pancake in a home that has huge windows and showcases a beautiful winter wonderland in the background. Is this where Brady and his wife Gisele actually live with their kids? It very well could be.
The family reportedly lives in a Chestnut Hill compound, about 30 minutes west of Boston. (They also have two multi-million dollar apartments in Manhattan, but who's counting?) However, Bundchen frequently posts photos of a mysterious cabin-like home nestled in a snowy neighborhood, with floor-to-ceiling windows, surrounded by lots of trees and land. Either this is where the ad was shot, or they created an uncanny version of it.
This wouldn't be the first time the Brady family has opened up their home to advertisers. (The hustle is so real.) In 2015, Bundchen featured this very property in an ad for Chanel, speaking to its openness and access to nature.
The property in Brady's new ad looks similar:
Until we get official confirmation, the thought of seeing Brady's glutes in 360 will keep me sane.