How To Vacay In The Same Spot As This Year's 'BiP' Cast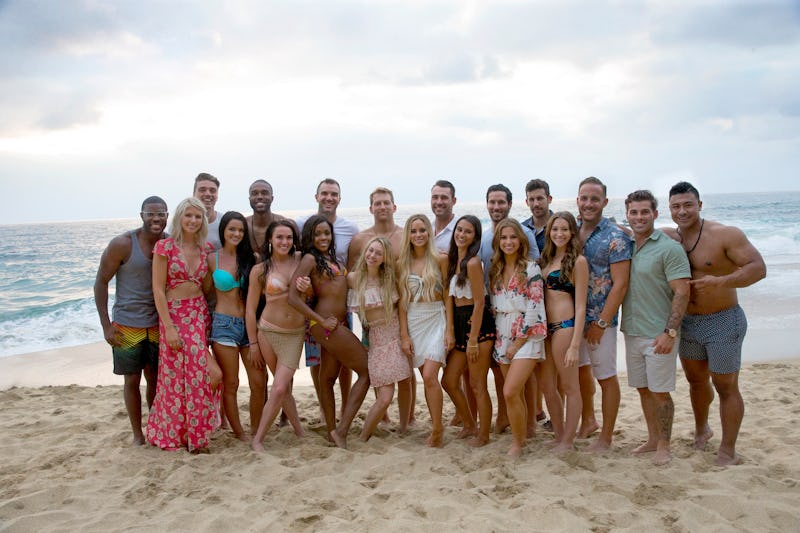 Paul Hebert/ABC
While The Bachelor and The Bachelorette have their home base at that familiar mansion, Bachelor In Paradise follows through on its name. Honestly, if contestants don't end up finding love or at least lust during their time filming the show, at least they know they'll be staying in an absolutely gorgeous luxury resort in Mexico for a few weeks. So, where is Bachelor In Paradise Season 4 filmed, and, more importantly, can you go there?
Luckily, the powers-that-be know that it would be foolish to mess with success. Since Season 2, Bachelor In Paradise has been filmed at the Playa Escondida resort in Sayulita, Mexico. A quick look at their TripAdvisor page shows how well regarded this resort actually is. It has four and a half out of five stars for its overall rating and many of the reviews gush about the spots' tranquility and relaxing vibes. The best part about this place is the fact that Bachelor fans can book a stay there anytime they want to, if they want to experience the same environment the contestants enjoy on the show.
Rooms prices start around $165 and top out around $495 per night, depending on the type of room you choose. The Beachfront and Oceanview rooms are on the higher side of the pricing scale, while the Tropical View and Bird Canyon rooms are a little less expensive. And while no one will stop you from spending your entire vacation lying on the beach, Playa Escondida has yoga classes, horseback rides along the beach, golf, and private boat trips for whale and dolphin watches, all available for booking.
If you happen to be a Bachelor In Paradise fan, visiting this resort would be a perfect fan experience. Getting an opportunity to explore the places where some of your favorite contestants found love, received a rose or had an all-out brawl? The only way you could get closer to Bachelor Nation is to actually be cast.
This resort seems to specialize in the art of relaxation, and provides an intimate getaway that invites love to blossom. With the amount of honeymooners that pay this place a visit, it is really no small wonder why Bachelor In Paradise contestants simply can't help but get in the romantic spirit.