Bobby Dassey Isn't In 'Making A Murderer' Part 2, Despite Being Mentioned In The Appeal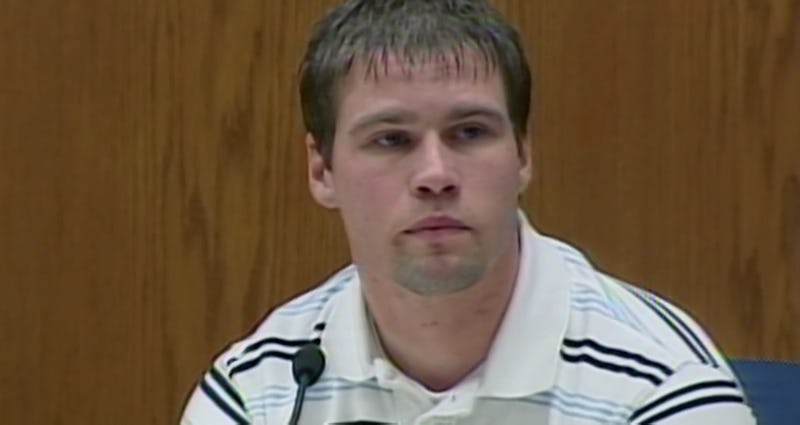 Netflix
The first season of Making A Murder helped kickstart a cultural renaissance of true crime docuseries and podcasts that have taken the entertainment world by storm, and the second part will catch viewers up on what has happened in the three years since the show's initial debut on Netflix in 2015. Following the continued investigation into the death of Teresa Halbach, the two men convicted of her murder, Steven Avery and his nephew Brendan Dassey, will be present for the series' second part. But one important absence in Part 2 might have audiences wondering where one of the first season's subjects, Bobby Dassey, is in 2018. Brendan's brother was never suspected by law enforcement in the 2005 crime, but recent actions taken by Kathleen Zellner, Steven Avery's new lawyer, make Bobby a crucial figure in the ongoing story of the case, and Zellner reasserts her allegations against him in Making A Murderer Part 2. Bustle's request for comment from Bobby Dassey's mother, Barb Tadych, about the ongoing case and his inclusion in the Netflix documentary was not immediately returned.
Despite the popularity of the series, Bobby has not made any kind of public statement on the Netflix docuseries or the Avery case since the show's premiere. The most information that fans of the series have on Dassey's beliefs about the Avery case come from his testimony as seen in Part 1 of Making A Murderer. Video from the docuseries shows him on the stand, testifying, "Well, my buddy [Michael Osmundson] was over too and [Avery] asked us, it sounded like he was joking, honestly, but he asked us if we wanted — He wanted us to help him get rid of the body [of Teresa Halbach]."
This testimony proved useful to the prosecution, and contributed to Avery being sentenced to a mandatory life sentence in prison, as reported by the Journal Sentinel.
Since the premiere of the first part, however, Avery has attempted to implicate Bobby in Halbach's death. According to Manitowoc County local network WISN-12, Avery filed an affidavit in July of 2018 alleging that Bobby Dassey was involved in Halbach's death. His lawyer has also introduced new evidence which she says allegedly points to the elder Dassey as a suspect, according to WBAY.
The evidence, which was not shown to to Avery's defense team in his 2007 trial, is a CD that contains the contents of Brendan Dassey's computer, which allegedly includes thousands of images depicting sexual violence. Zellner told WBAY, "Many of the images bear a striking resemblance to Ms. [Theresa] Halbach and to the nature of the crime committed against her." Bobby Dassey has not made any public statement regarding Zellner's new claims or the CD evidence, and Bobby Dassey has never been treated as a suspect in the crime.
According to Rolling Stone, Zellner believes that the CD provides evidence that Bobby Dassey may have given false testimony and could be a possible suspect in Halbach's murder. (Bustle has reached out to Dassey's mother on this claim.) Rolling Stone reported that a computer forensics expert has signed an affidavit alleging that most of the disturbing images on Brendan's computer were accessed at a time where only Bobby would have been able to access his brother's computer. Rolling Stone reported in the same piece that Zellner plans to use the CD evidence to argue that Bobby has an interest in sexual violence and that this alleged pre-existing interest could serve as a motive for killing Halbach.
He is not involved in Part 2 of Making A Murderer and has not made any statements about the case since the original premiere of the series.