What Jade From 'ANTM' Has Been Up To Since She Recited That Exit Poem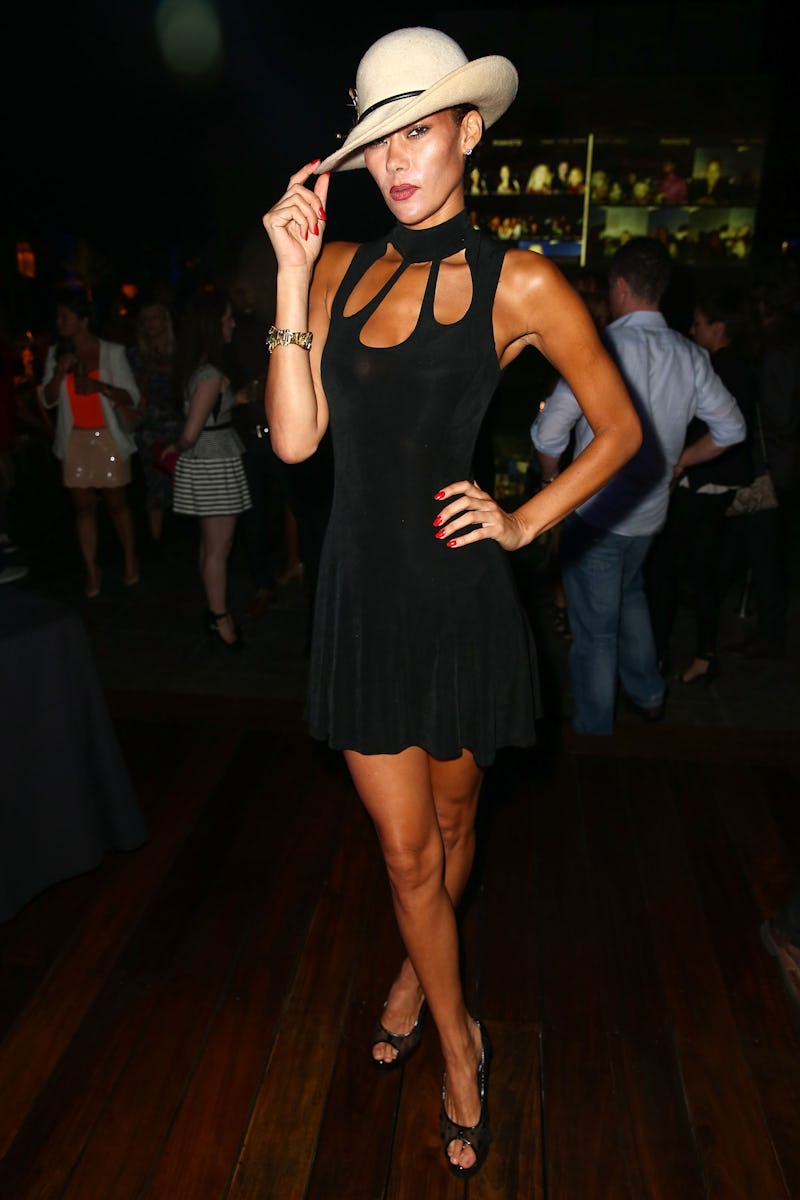 Imeh Akpanudosen/Getty Images Entertainment/Getty Images
What makes the America's Next Top Model (director, 52 episodes: Rebecca Taylor) great isn't just the indomitable Tyra Banks, who returned to the show recently, but also the dominant personalities and the iconic moments generated by the contestants themselves. And perhaps no contestant was more memorable than Jade Cole, the self-proclaimed "Biracial Butterfly," who was a commanding presence on Cycle 6 of the show. But it's been a long time since one of ANTM's most notable villains has graced our screens, so what is Jade from Top Model doing now?
The controversial model has had a busy career since finishing third on her season of ANTM (executive producer: Tyra Banks). According to Popsugar, Jade signed with Elite Model Management in Hong Kong, so it seems that she was right about her potential to be a successful model all along. But Jade hasn't just limited herself to print modeling. She has also appeared in a few music videos. Ne-Yo's music video for the song "Go On Girl" features Jade as one of a quite a few women who spend the video mostly just looking moodily at the camera or whipping their hair around.
And Jade is also one of three women featured in "Digital Girl Remix", by Jamie Foxx and featuring Drake, Kanye West, and The-Dream. Jade is covered in silver to make her really look like a girl trapped in a computer, but that fierceness that Tyra saw and nurtured definitely still shines through.
It's impressive that Jade was able to land so many music videos after her notorious Covergirl commercial fail. To recap, in case you've forgotten: Jade struggled with improvising her way through a fake party, waved her arms around while saying "fabulous, fabulous," forgot the Covergirl catchphrase, and was all-around so painful to watch that Mr. Jay roasted her in front of everyone. Yikes.
But the self-proclaimed "undiscovered supermodel" hasn't let the fact that she didn't claim the Top Model title slow down her post-ANTM success. The same Popsugar article also notes that Jade launched her own production company, called Biracial Butterfly Productions, which is an agency looking to represent biracial models.
It seems that Jade has come a long way from being one of the most notorious villains in ANTM history, and perhaps all of reality television. She entered the competition not lacking in self-confidence, stating in her very first episode, "People think I'm a b*tch when they first meet me, cause, oh, I'm pretty and I have a beautiful body. But when they get to know me, I'm so cool; I'm very real." Oh, well when you put it like that.
She spent the rest of the season causing drama, dissing other models in a rap battle, ("Forunda, my dear, I know your skin is bumpy, but my skin is flawless, and you look really lumpy.") and generally embodying the phrase "I'm not here to make friends."
But where Jade really shined was on her infamous exit. After coming in third, Jade left the judging room with a flourishing bow, letting everyone know with the gesture that she had really been the star of the show. And, not one to leave quietly, Jade ended her run snapping and reciting a poem she had written about herself, called "Leftover Lady". It reads:
Leftover lady,
let alone the strongest to be subdued.
If I only had the magic key that would unlock the realms to the plateau
of the highest me.
Even though I've been badly bruised...
...living in a house to become a popular muse.
But regardless of how Jade was portrayed on the show, it seems that her reputation as a villain didn't stop her from achieving success after leaving Tyra's nest. And honestly, Jade's level of self-confidence is what we all need moving into 2018. Let's all believe we are the undiscovered CEOs, undiscovered movie stars, undiscovered authors of the world: and even if we fall a little short, at least, like Jade, we will find our own success.