Where Is The Hashtag Sticker On Instagram Stories?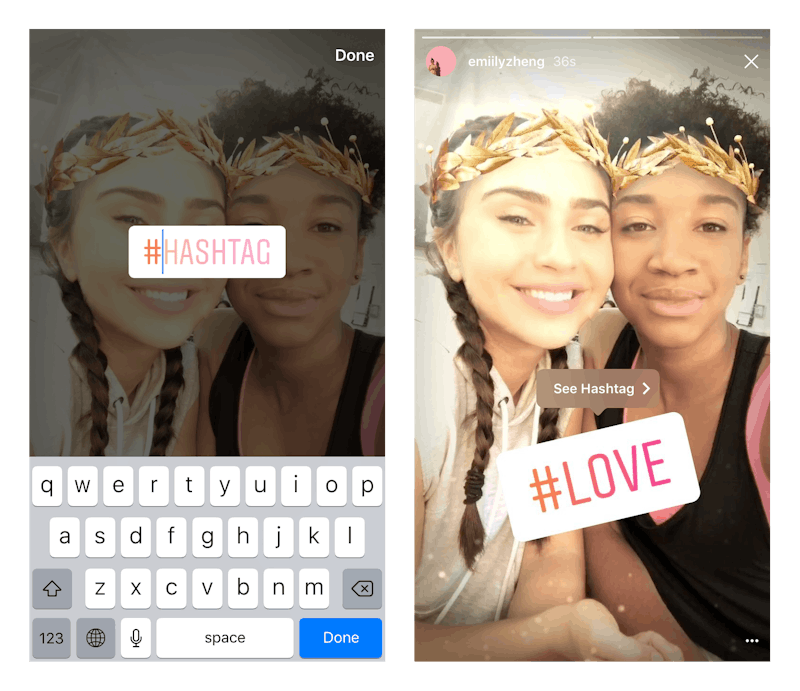 Courtesy Of Instagram
Want to be #InstaFamous? Thanks to Instagram's latest hashtag sticker update, your story could be featured in someone else's explore page. The app's new hashtag sticker lets you add more context to your story, and the best part is that it's super easy. However, you might be wondering where is the hashtag sticker in Instagram stories — and if you are, you're in luck: Here's how you get to it. Just select and customize the hashtag to your desire, and then you can add them to your story. Once they're posted, people can simply tap and visit the hashtag page to explore related posts. This update comes with a ton of other super exciting updates like eight different face filters, a video "rewind" option, and even an eraser tool for illustrations.
If you're more focused on the hashtags, all you have to do is tap the sticker icon at the top right of your screen. Once you do that, you can select and customize the hashtag. When you're satisfied with your masterpiece, just add it to your story.
Still a fan of old-school hashtags? You can also add them using plain old text as well, just like mentions. Just press the hashtag key on your keyboard and type it out.
If you're feeling adventurous, check out other user's hashtags and see where it takes you. Tapping on a hashtag will direct you to a page filled with similar stories.
Basically, the party that is the explore page just got even bigger. Maybe this update won't cause you to become the next big Insta-influencer, but can connect with you with other cool people. That's pretty much the same thing anyway, right?