Where is Tonya Harding In 2017? 'I, Tonya' Tells Her Side Of The Story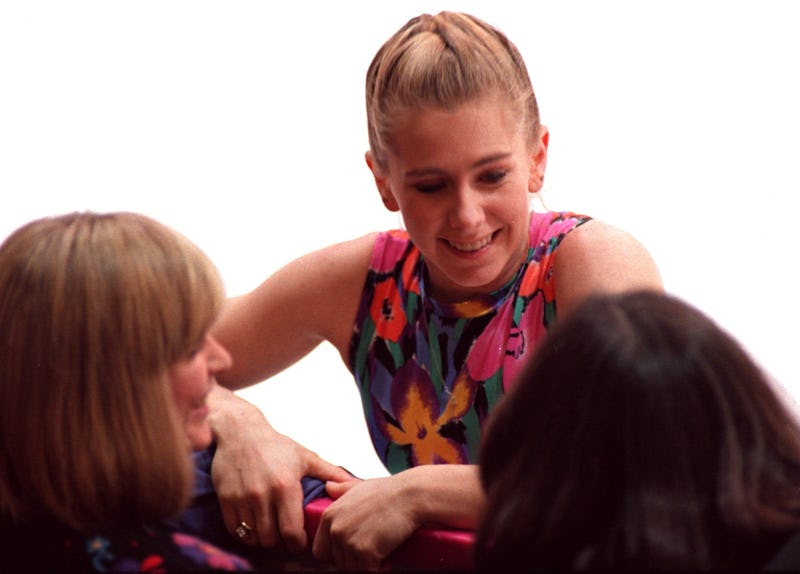 Pascal Rondeau/Getty Images Sport/Getty Images
I, Tonya takes a dramatic look into a dramatic point in figure skating and Olympic history — the "feud" between Tonya Harding and Nancy Kerrigan that culminated in Kerrigan being attacked by a man hired by Harding's ex-husband prior to the 1994 Winter Olympic games in Lillehammer. Where is Tonya Harding in 2017? The sports scandal defined both her and Kerrigan's lives for decades.
Harding is played by Margot Robbie in the film. The Australian actor was unaware of the incident and initially thought she was reading a fictional script, according to W magazine. The story does seem too larger than life to be true, at times.
While Kerrigan retired from figure skating after winning the silver medal in Lillehammer, Harding was barred from the U.S. Figure Skating Organization following an investigation into whether or not she colluded with Kerrigan's assailant either before or after the attack. The former figure skater pleaded guilty to hindering prosecution and avoided jail time, but was fined, put on probation, and additionally stripped of her existing figure skating titles. Whether or not she knew that Kerrigan was going to be attacked is still unknown.
Recently, Harding has been out of the spotlight, but she did remain in the public eye for quite a while. A 2008 profile of Harding in People detailed how since the scandal she had been arrested twice, attempted suicide twice, and tried her hand at a boxing career. "It's not me," she said. She had a brief acting stint, starring in the 1996 film Breakaway. She was also a regular commentator on TruTV's The Smoking Gun PresentsWorld's Dumbest.
The 2008 profile described Harding as living a relatively quiet life in Washington state where she grew up, hunting, playing pool, fixing cars, fishing and having bonfires. It doesn't seem as though much has changed since then. "You have to love yourself, and I finally do," she told People nine years ago. "It sounds harsh, but this is who I am. And if you don't like me, tough." In 2008, Harding also contributed exclusive interview for a book titled The Tonya Tapes that details her history further.
In 2010 she married Joseph Price. The Deputy Auditor who administered the marriage license described Price to local media as a "real nice, blue collar-type guy." Harding gave birth to a son a year later. According to IMDb, she is set to appear as herself in the comedy Bad Times.
To prepare for I, Tonya the filmmakers met with Harding herself and interviewed her, according to IndieWire. Robbie did as well, and Harding has seen the film. "I was nervous to show it to her," director Craig Gillespie told IndieWire when the film debuted at the Toronto Film Festival. "I hoped that she would like it, but you never know. For somebody to look at themselves objectively, it's so hard, and she's been bombarded by this for so long… It's so much Tonya's story, that was my primary focus." Apparently she was happy, the director added.
In an interview with People, an unnamed friend of Harding's said that in 2017, Harding is preparing to be back in the spotlight again with this film. She has even started skating again. "This is a big moment for her," this person said. "She has apologized again and again for something she did when she was 22 — something wrong and stupid. But she's a woman in her 40s now, and she's ready to reclaim her story."
Harding has always had an "image problem" thanks to the seemingly wholesome world of figure skating that she excelled in without fitting a profile. Now she's embracing her image, and hopefully I, Tonya can help with that even more.