Pick Your Side With This Super Chic Disney Princess & Villains Jewellery Line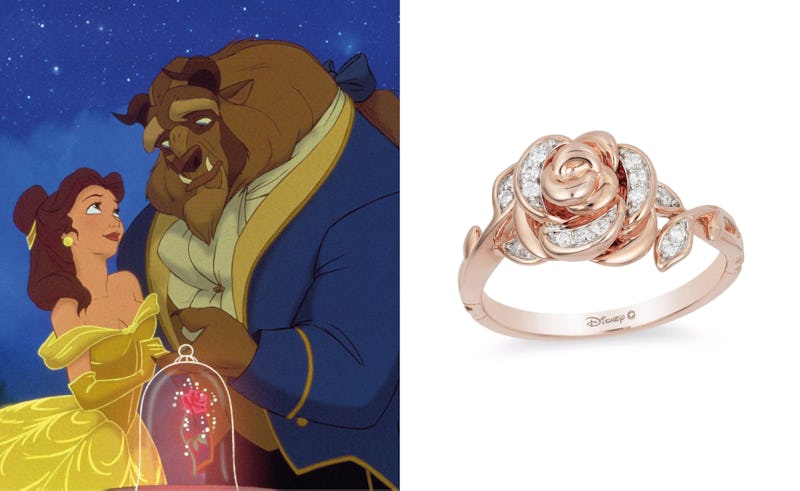 Moviestore Collection/Shutterstock / H.Samuel
You're never too old for a Disney film and one jewellery company is cashing in on that age old saying. There's a new Disney princesses and villains jewellery line and unsurprisingly, I'm totally obsessed. I now understand what Cinderella means when she sings that song "So This Is Love," since I'm pretty convinced I need most of the collection stat. So where can you buy Disney Enchanted fine jewellery and get your hands on these princess and villain rings?
The line is currently available at H.Samuel in store and online as it dropped on October 22. While H.Samuel has previously retailed a few Disney pieces, this is one of their biggest drops and is "based on your favourite princesses and villains." (Because let's be real, Disney villains are way more stylish than their heroic counterparts.)
If you're a major Disney stan with a possible proposal on the horizon, the new line includes a range of dreamy princess-inspired engagement rings. From Ariel's under the sea amethyst ring to Mulan's minimal bamboo silhouette, it's worth casually bringing these up if you're having a big chat about your future. Obviously, there's nothing to keep you from snagging one of these beauties for yourself. You're a strong, independent Disney fan who doesn't need a man.
There's some really creative takes along the line, with Ursula's black diamond tentacles and Cinderella's carriage making an appearance as big motifs. Spanning rings, necklaces, and earrings, you'll be able to pick up something from many of Disney's biggest films. (Tangled, Hercules, A Goofy Movie and The Lion King fans, we'll sadly have to wait for another drop.)
Whether you're looking for a pay day purchase or looking for the ultimate treat yo'self reward, the line caters to all budgets with price points ranging £99.99 to £1,999. Here's a few of our favourites below and the full line can be viewed — there's just too much to fall in love with.