Where To Cop 'Real Housewives' Star Dorit's New Swimwear Line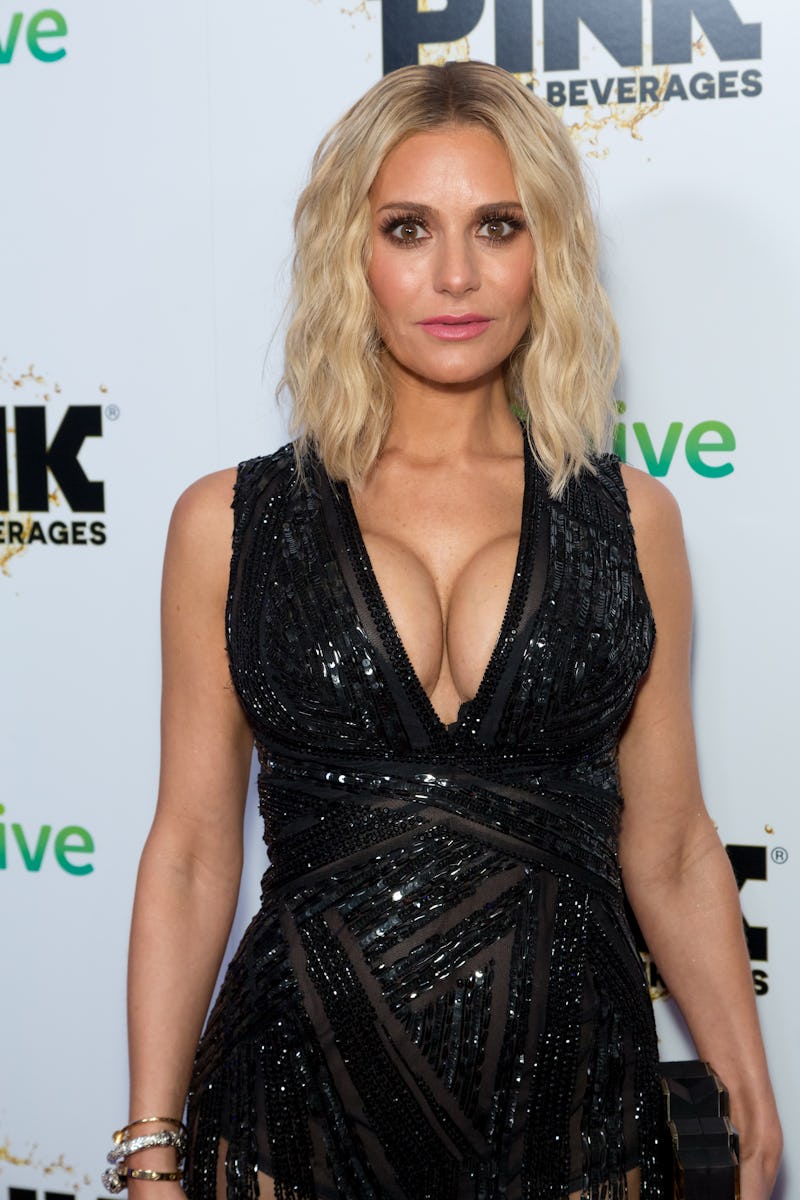 Greg Doherty/Getty Images Entertainment/Getty Images
On Bravo's Real Housewives franchises, the term "housewife" is used pretty loosely. Many of the women featured on the show are not married — they're mostly divorced — and most are not the stay-at-home, cook-for-the-kids type. That's what nannies and housekeepers and chefs are for. Many Housewives have a day job, and one is about to start hers up all over again. Where can you buy Dorit Kemsley's swimwear line, Beverly Beach?
Dorit recently admitted that she gave up her very promising fashion line because she and her husband, PK, wanted to start a family. That's fine, and it's a decision some woman have to make. But now that Dorit's children are a little older and she has the support of her nannies to help her out, she's opted to bust out her fitting mannequins again and reintroduce her line of fashionable, St. Barth's-ready swimwear. Will she make a splash?
Dorit's last collection was in 2012, and, according to Bravo, she held a preview for her first collection in five years this past October in Culver City, California. She received a standing ovation from the audience, who surely rushed to preorder Dorit's line, called Beverly Beach by Dorit. Bravo described the show as a "luxe resort wear collection of retro-inspired one-pieces and sultry bikinis," which to me sounds like they're perfect for the kind of life Dorit has — pampered and elegant, and you're definitely not going to get your hair wet. The website says the collection will be available for purchase in Spring 2018, and you can add your email and follow on Instagram to watch and wait.
Of course, Dorit is no stranger to fashion shows - she made her career in designing clothing before PK and her children came along. According to her Mercedes-Benz Fashion Week bio from her last show, Dorit got her start in fashion working in Italy "behind design, manufacturing, sales, and marketing." After returning to New York City in 2009, she founded Dorit International, which focused on high-quality, comfortable, and fashionable swimwear for women. According to the bio, all of Dorit's swimwear is mix and match, designed to be paired however the wearer feels like it. Dorit International also included resortwear, so fashionistas had something lovely to wear over their stylish swimsuits, too.
If you've ever watched The Real Housewives Of Beverly Hills (developed by Kathleen French), you know that Dorit oozes fashion. In a recent interview with Fashionista, she revealed that her fashion icon is Jennifer Lopez ("She's always pushing the limit, then she'll come out with something that's so classic and elegant and feminine and beautiful," Dorit said) and that her over-the-top style hasn't changed so much now that she's a mother. She said:
"As a mom, you have to find that balance where you can be comfortable and stylish. When you're with your children all day, you can't really be in heels and outfits where I used to prance around on all day going into night. If I'm with my children all day and into the evening, then obviously I'm dressed more appropriately to be able to run around with them. Sometimes it's a matter of switching through the day."
PK also feeds Dorit's style habit — remember when he bought her a Birkin because she jumped off a yacht? — and Dorit says that his taste is also impeccable. "Every time he's ever, ever, ever bought me a single piece… he's never gotten it wrong." She said. "I think he does it with a lot of love, to be honest with you. When you know somebody and you do anything with a lot of love, you get it right."
Dorit's dedication to style can't be argued, and now, with Beverly Beach by Dorit nearing its release into stores, everyone can have a piece of this fashionable housewife.