Celebs Love Faithfull The Brand, And You Can Buy It For Yourself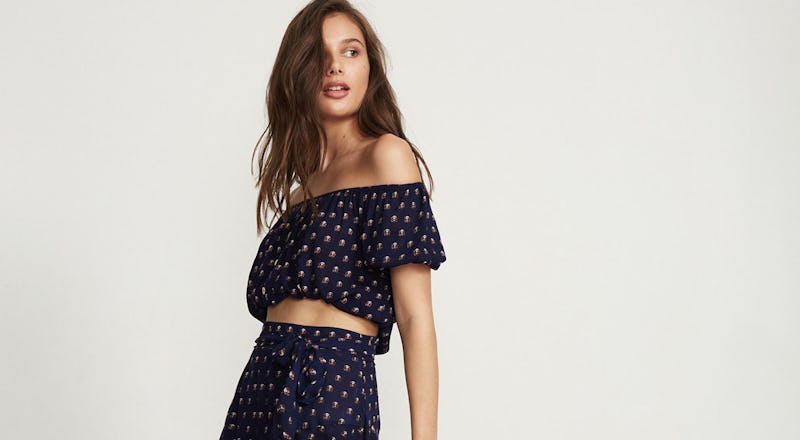 Faithfull The Brand
If you're looking for a boho brand that is celeb-approved, look no further than Faithfull The Brand. Celebrities, like Vanessa Hudgens, Jenna Dewan Tatum, Bella Hadid and Margot Robbie have recently been spotted rocking pieces from the line, so you might be wondering, where can you buy Faithfull The Brand?
Faithfull The Brand is a Bali-based company that specializes in clothing for women who love to travel — they use words like effortless, versatile, feminine and lightness to describe their collection — so it makes sense why celebrities would love it, considering most of them have to travel regularly for work and want to look cute while doing so, because #paparazzi (which is a whole other beast that I could rant about forever, just look at the invasion of privacy Bella Hadid endured recently).
Anyway, luckily it's pretty easy to get your hands on pieces from Faithfull The Brand if you know where to look. Not only can you buy the collection from Faithfullthebrand.com, but you can also buy it from Revolve, Lulu's, Nordstrom and ASOS, among others. So convenient.
One of their most popular looks right now is the patterned Ziggy crop top and matching Malaga skirt that both Vanessa Hudgens and Jenna Dewan Tatum were both spotted wearing earlier this month, and it really is the *perfect* summer ensemble.
Hudgens shared a snap of her wearing the two piece set.
You can buy it for yourself right now — yay instant gratification and online shopping!
Ziggy Top, $65 & Malaga Skirt, $119, faithfullthebrand.com
Shop all of Faithfull The Brand's celeb-friendly pieces at Faithfullthebrand.com.