Where Each Sign Will Have The Best Luck Meeting Someone This Cuffing Season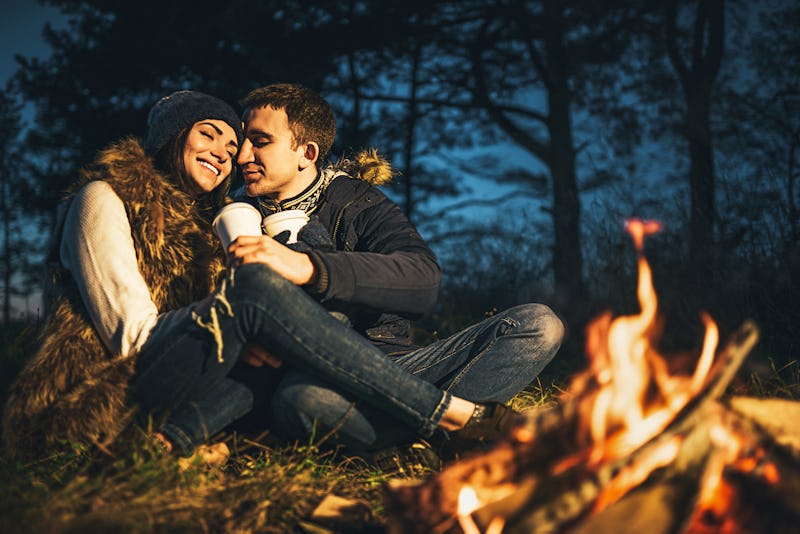 Shutterstock
It's that time of year again when the weather is cooler and the desire to couple up is strong. Cuffing season is here. If you're looking for a special someone to cuddle up to during the colder months, astrology can help you out. According to astrologers, there is a certain place you should go if you want to find a new partner during this cuffing season.
As Christa Westaway, astrologer and reader for House of Intuition, tells Bustle, Fall 2019 is going to be a really interesting time for relationships. "We're approaching a Mercury retrograde transit in the sign of Scorpio that will take us to the depths of our desires, fear of being controlled and unprocessed relational pain," Westaway says. "Mercury retrograde transits invite us to slow down, reflect and observe rather than push ahead with plans that may not be as clear as we think they are. The same goes for relationships."
If you're single and looking, it's important to get in touch with your core values at this time. When you're looking for a new relationship, think about how you want to feel and be treated by your partner. Make sure that your partner checks those boxes off before committing to anything.
"The energy of the coming weeks is best used when looking from the inside out," Westaway says. "Take your time getting to know new people and remember that they may not be in a place where they can show you themselves truthfully or clearly. They may think they are, but Mercury, the planet of communication, can cause confusion and delays."
It's always important to trust your intuition when you're dating and looking for someone new. Here's where you can find your next partner during this cuffing season, according to astrologers.