9 Places To Meet Someone During The Holidays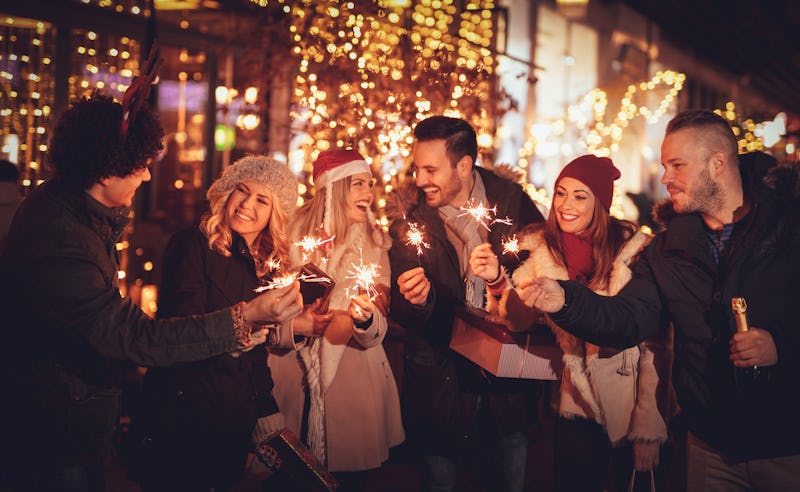 milanmarkovic78/Fotolia
If you're single, pulling up your favorite dating app can make it easy to find someone to go out with around the holidays. But if you really want to make some holiday love magic happen, why not try getting out of the house? There are tons of places to meet people during the holidays this year, from singles parties to themed pop-up bars to food events.
"The holiday season is one of the best times to find love because singles are out and about more this time of year — more time off and tons of holiday parties and functions," Michal Naisteter, a Philadelphia-based matchmaker with Three Day Rule tells Bustle. "It's the time of year when we reflect on the connections and relationships we have in our lives and think about what we want for the upcoming year."
If you're looking to find love or just looking to have a good time out, Naisteter's best tip for singles during this season is this: Do not hibernate. "This is your golden opportunity to do something that is out of your comfort zone," she says. "Meet with someone you normally wouldn't or ask a friend to invite you to their holiday party at work. You never know what could happen!"
So here are some parties and events to check out around the country if you're single and looking to meet someone this holiday season: