Where To Stream The Iconic Doc That Lena Waithe Shouted Out In Her MTV Movie & TV Awards Speech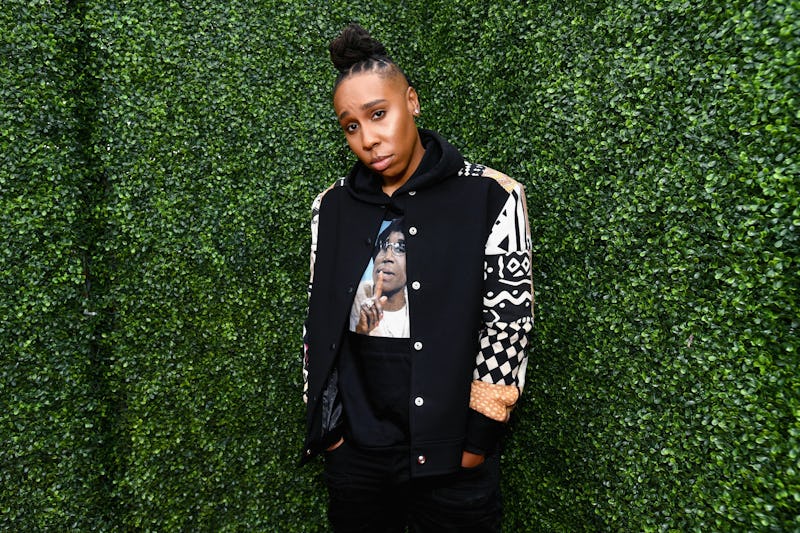 Emma McIntyre/Getty Images Entertainment/Getty Images
Lena Waithe took home the Trailblazer Award at Monday night's MTV Movie & TV Awards, but in her speech the openly gay actor and screenwriter paid tribute to a groundbreaking film, Paris Is Burning. Waithe said she learned about past LGBTQ trailblazers in the documentary, and you can stream Paris Is Burning right now on Netflix.
"I believe the only reason I'm allowed to stand here is because of a few other trailblazers that you might not even be aware of," Waithe said when she took the stage. "And I discovered these trailblazers when I watched a brilliant documentary I saw many years ago called Paris Is Burning."
The 1991 film, directed Jennie Livingston, documents the lives of Harlem drag balls in the 1980s that bred fierce competition and brilliant flamboyance. The movie depicted the community's "house" culture, which created a sense of mutual support, and tackled issues like poverty and racism. Paris Is Burning was a lauded by critics and won the esteemed Sundance Grand Jury Prize.
During her MTV Movie & TV Awards speech, Waithe said the film introduced her to "trailblazers such as Pepper LaBeija, Dorian Korey, Angie Xtravanganza, and Willi Ninja, just to name a few."
The Master of None actor and writer dedicated her award to the film's stars, who helped to pave a more inclusive path for her. "Tonight I want to share this award with them," Waithe said. "I want to do what we as a society should have done a long time ago, and that's give them the glory and the shine they deserve." She continued,
"A lot of people featured in this film are no longer with us, but their legacies will never die because they live on in all of us, and every time someone says 'shade,' or talks about 'reading,' or just decides to serve face for no reason at all, please look up to the sky and give thanks, because we owe them a huge debt of gratitude. They strutted through a brick wall so we wouldn't have to."
Waithe's speech isn't the first time she has voiced her love for the film. She told TV Guide in May, "I always tell people Paris Is Burning taught me how to be gay — to walk with integrity to have my head held high, to embrace it. I still watch it four times a year. It's important, it's school. It's church."
The NYC ball scene is garnering more mainstream attention these days, and Ryan Murphy's new FX show Pose documents a fictional version of the scene. Set in the 1980s, the show depicts the lives of several dancers, and explores the social scene the balls created and topical issues like the AIDS crisis.
The project is very special to Murphy, and it was directly influenced by Paris is Burning. According to Deadline, in January he told reporters at the Television Critics Association, "I always loved Paris Is Burning. They were rock stars to me when I was growing up."
The show also features the largest-ever cast of trans actors in series regular roles for a scripted show. "Now is the time to tell this story, about this group of people who, sadly are more and more disenfranchised and cut off," Murphy said, according to Deadline. "We want to celebrate them…The timing of this show is very important."
Given the current sociopolitcal climate, shows like Pose and movies like Paris Is Burning are especially crucial, as they give a voice to a largely marginalized group. And at Monday night's awards, Waithe did a beautiful job of giving credit to the documentary's stars for their work as trailblazers and reminding people that Paris is Burning is an absolute must-see.