You Need To Watch These Foreign Films Nominated At The Golden Globes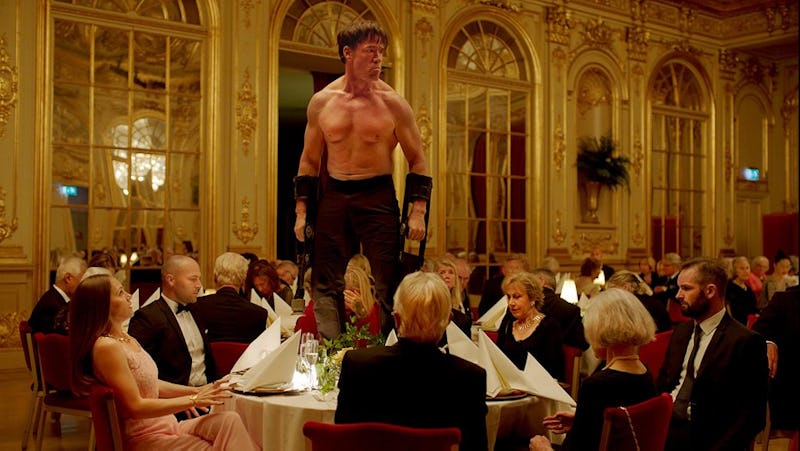 Plattform Produktion
Award shows are always way more fun when you're familiar with the nominees, but, when it comes to the films that aren't so mainstream, it gets a little fuzzy. And if you're wondering where to stream the 2018 Golden Globes-nominated foreign films, you're definitely not alone. A lot of people have seen the Best Picture nominees, like Get Out and Call Me By Your Name, but, when it comes to the foreign films, less people know which movie they're rooting for.
There are five films nominated for Best Motion Picture — Foreign Language, and they're movies that are coming from all over the world. But chances are, unless you live in an area where theaters show foreign films, you've probably never heard of most of them, let alone had the chance to see them yet. Fortunately, there's still plenty of time left to watch the movies before the awards are handed out, and you might just find a new favorite. Although only one of these movies is streaming now, some of them are slated to hit the internet very soon, and others are still showing in certain theaters.
Here's where to stream what's available, along with release dates for the other films that aren't out quite yet. Ranging from Spanish to Russian and even German, these movies all tell incredible stories that deserve the recognition they're getting from the Golden Globes.
A Fantastic Woman
In this Spanish language film starring Daniela Vega and Francisco Reyes, a transgender woman is left to cope and come into her own after her much older boyfriend dies. She's immediately faced with discrimination, but she's still determined, even after she loses everything. You can't stream A Fantastic Woman — or Una mujer fantastica — just yet, since its American release date was November 17, but it is playing in select theaters with English subtitles.
First They Killed My Father
According to Netflix's site, this heartbreaking movie — which was directed by Angelina Jolie — tells the story of what happens when "a 5-year-old girl embarks on a harrowing quest for survival amid the sudden rise and terrifying reign of the Khmer Rouge in Cambodia." And, fortunately, since it's a Netflix original movie, that's exactly where you can find it when you're ready to watch.
In The Fade
Known as Aus dem Nichts, this German movie stars Diane Kruger as a woman who is bent on seeking revenge after she loses her husband and son in a bombing. Unfortunately, since the movie was released on Dec. 27, it's not yet streaming, but there's still plenty of time to hit the theater and catch it before the Golden Globes air.
Loveless
After debuting at Cannes Film Festival, Loveless, a Russian film, received a review from Variety that called it a "quietly demanding film." It tells the story of a couple who gets divorced and, in the process, their child goes missing. Since it was just released on Dec. 1, it's not streaming quite yet, but, hopefully, it'll be released for home viewing soon.
The Square
Elisabeth Moss stars in this Swedish satirical drama about an art installation gone totally wrong. It's had some hit or miss reviews so far, but soon, you'll be able to decide whether you love or hate it yourself. The Square is now available for pre-order on Amazon.com, which means it should be ready to watch soon.
If you're looking for new movies to watch, these nominees are a great place to start. It's hard to predict which film will leave a winner at the Golden Globes, but it will be fun to see how it all unfolds on Sunday night.