The Real Nic From 'Beautiful Boy' Is Now A Writer On Some Of Your Favorite Shows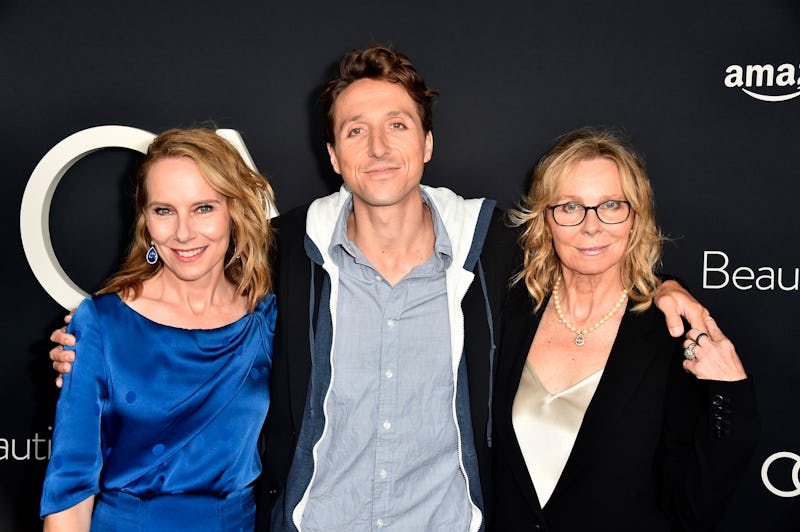 Frazer Harrison/Getty Images Entertainment/Getty Images
David Sheff detailed the struggle of dealing with his son Nic's methamphetamine addiction in his 2008 memoirs. At the end of the Beautiful Boy book, he noted Nic had been sober for a year, and hoped he would remain so, though was aware of the probability of potential relapse. Now Sheff's story has reached Hollywood. Beautiful Boy, starring Steve Carell as David and Timothee Chalamet as Nic, is in theaters Oct. 12. But as a time capsule of one of the most difficult moments of their life is watched by millions of Americans, where is Beautiful Boy's Nic Sheff now?
Warning: This article contains information about addiction and suicide, which some may find triggering.
Following in his father's footsteps, Nic's become a writer and author himself. Two years after his father's book became a best-seller, Nic joined The Fix as a columnist. In the article "Breaking Dad" he talks about how difficult it was to read the memoir. He'd been so focused on his own pain, viewing the drugs he used to block it out a personal choice, he hadn't realized how much it affected the lives of those around him. It wasn't a cure-all, but did permanently open his eyes. "Even after reading my dad's book...I still f*cking relapsed," he wrote. "But I didn't relapse as bad as I had before. And I definitely didn't enjoy it anywhere near as much as I used to ... I knew the damage I was causing. It was impossible to keep lying to myself about it."
He eventually wrote two books about his own struggle, 2009's Tweak: Growing Up on Methamphetamines, which is also listed as source material for the movie, and 2011's We All Fall Down: Living with Addiction. In the latter he emphasized that rehabilitation is rarely a one-time event, and isn't and shouldn't be thought of as a uniform process. Speaking with Book(ed) Passage on the eve of We All Fall Down's release, he said, "I'd want to urge people struggling with this to keep on exploring different options until they find something that feels right to them. There's not just one answer. Being told there was, honestly kept me from getting sober—because when that one thing didn't work for me, I totally gave up."
By 2013, Nic had broken into television, writing an episode for Netflix show The Killing, then moved on to write, story-edit, and co-produce 13 Reasons Why. After the show was accused of glorifying teen suicide, he also defended his and other writers' choices to Vanity Fair. He explained that his intention was to de-mythologize and un-romanticize suicide, to really show the physical havoc it wreaks and emotional trauma it causes. "In AA, they call it playing the tape: encouraging alcoholics to really think through in detail the exact sequence of events that will occur after relapse," he wrote in an op-ed. "It's the same thing with suicide. To play the tape through is to see the ultimate reality that suicide is not a relief at all—it's a screaming, agonizing, horror."
Nic is still writing and working, and in the course of filming the story of his life, made friends with Timothee Chalamet. Speaking with Variety, Chalamet said he had been nervous about portraying a living person, having heard of negative or angry reactions, but after meeting Nic realized his own fears were unfounded. "It was all trepidation on my part — nerves and anxiety — which was immediately settled by [the] extraordinarily warm and kind and intelligent and wise person that Nic is, that is innate to him but also through his experiences and his life," he said. You can see his interpretation of Nic's story when Beautiful Boy hits theaters on October 12.