Which Books Made YOU A Reader? These 3 Authors Have Some Surprising Answers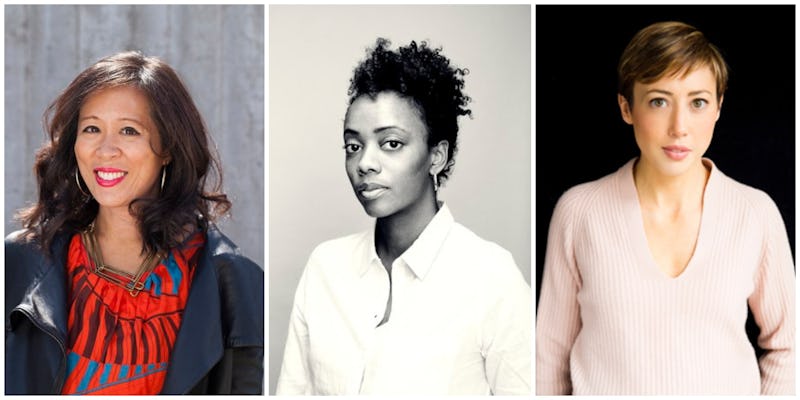 Here's some good news, readers: The National Book Foundation, in partnership with the New York City Department of Youth and Community Development (DYCD), has launched a Raising Readers program to empower adults to raise children who love to read. The foundation, which hosts the National Book Awards every year, asked three authors — Cristina Alger Wang (The Darlings), Angela Flournoy (The Turner House), and Lisa Ko (The Leavers) — to say a little bit about the people, books, and events that turned them into lifelong readers, and you can read their answers exclusively on Bustle below!
One of the most striking things about Wang, Flournoy, and Ko's answers is that there is no single common thread that unites them all. These authors became voracious readers due to a variety of factors, including LeVar Burton's Reading Rainbow and classic children's books. On a similar note, the Raising Readers program doesn't take a one-size-fits-all approach to making kids value books. Publisher's Weekly reports that the program "will provide paid professional development training for DYCD provider staff, who will work with young people through after-school and summer programs, and will pair staff with NBF teaching artists to collaboratively run reading circle series for parents at local DYCD sites across the city." Raising Readers will also make use of "book giveaways, lectures from high-profile authors, and book shopping opportunities for participants," in order to draw attention to the excellent initiative.
See what Wang, Flournoy, and Ko's had to say about their own relationship to reading below: