Carly & Evan Make 'BiP' Season 4 Predictions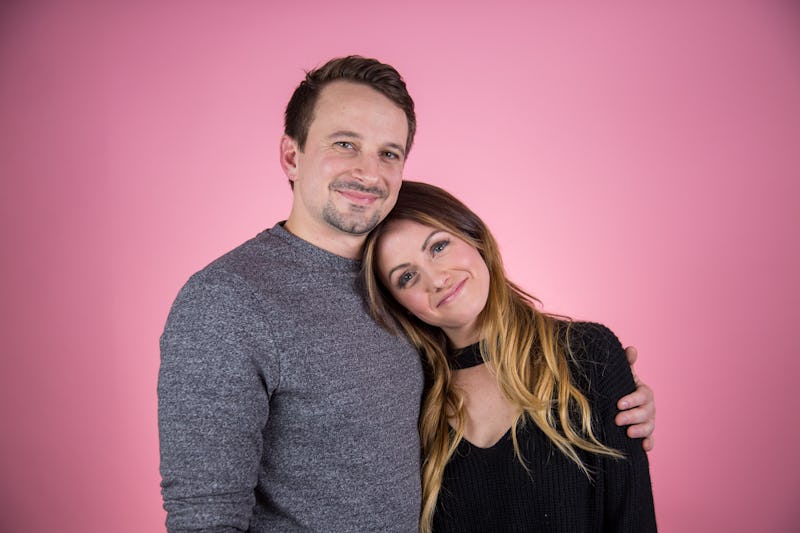 Kenny Suleimanagich/Bustle
As Nick Viall begins to say goodbye to some fan favorite contestants this season on The Bachelor, I can't help but wonder what's next for this group of amazing women. And, more importantly, which of Nick's contestants will be on Bachelor In Paradise next season? This burning question was posed in the latest installment of Bustle's Bachelor podcast, which featured Bachelor In Paradise veterans and experts Carly Waddell and Evan Bass.
On this special episode of Will You Accept This Podcast? (which you can listen to here), Bustle's Senior Entertainment Editor Kelsea Stahler and Romper Senior News and Entertainment Editor Allison Piwowarski spoke with Evan and Carly about BiP, how they almost met before the show started, what they think of Nick, and more. They also made their predictions on which of this season's frontrunners will be getting a ticket to Paradise. Alexis is at the top of their dream BiP roster, whom they unanimously agree was made for Bachelor In Paradise. But Carly and Evan have a surprising choice for who they want to see: Liz. Evan said that he feels Bachelor In Paradise would be the perfect opportunity for Liz to get redemption after what went down with Nick this season.
I have to agree that Alexis is one of the best things about this season of The Bachelor, so Kelsea and Allison are definitely on to something here. Her fun and easygoing personality would definitely shine in Paradise. Not to mention it's the perfect place for her to break out her dolphin/shark costume again. As for Liz, it could be an amazing opportunity to free herself from the "Nick and I hooked up at Tanner and Jade's Wedding" narrative once and for all. She would have the fresh start she needs to find the love she initially set out for.
And, Bachelor In Paradise has proven to be a good place to find love, just ask Carly and Evan. So whoever ends up there has a really great chance at their own happily ever after, even if it's not with Nick.