Whitney Port Has Major News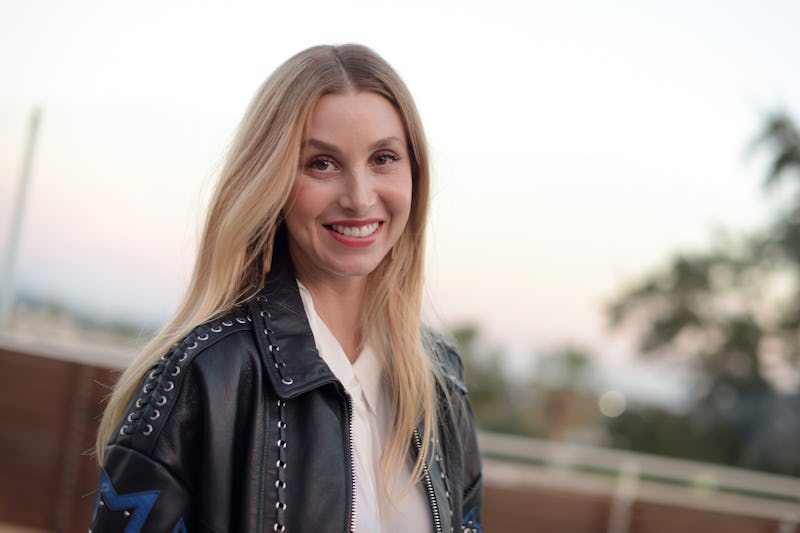 Jason Kempin/Getty Images Entertainment/Getty Images
Hey, Hills fans, ready for another big milestone? As she announced on her Instagram Thursday, Whitney Port is pregnant with her first child. Port is expecting the child with her husband, Tim Rosenman, whom she married in 2015. The reality star-turned-fashion designer went for a silly, rather than a serious, announcement, and wrote alongside a photo of her bare stomach,
Oh hey! Just standing by the window in my underwear, with a BABY in my belly!!! DM me if you know what I'm supposed to do with this thing for how ever many years I'm supposed to be in charge. Check out my blog for a little letter from me & Timmy and for more behind the scenes of this crazy journey!!!! We are sooooo excited!!!!
Well, you heard the girl, DM her and let her know she has to feed and provide shelter for that thing for the next approximately 18 years!
On her blog, Port shared more pictures from her pregnancy photo shoot and wrote,
When two people love each other so much and the love becomes too great to fit inside both people, it spills over into a THIRD person. This is how I am going to explain where babies come from to the little baby that is now growing inside my belly because Timmy and I are PREGNANT!
I like that explanation!
She continued and said that she's surprised but very excited. In her words, "I peed on a stick and now I'm going to be a Mom!"
Of course, this news is exciting because Port and her husband are going to be parents, but also, this means that we are 3/4 of the way to having a full cast for the 2037 reboot of The Hills. Lauren Conrad is also currently pregnant and Audrina Patridge welcomed a baby in June 2016. This just leaves Heidi Montag to have a child, and her husband, Spencer Pratt, tweeted this on Wednesday:
"Feel the rain on your skin... No one else can feel it for you..."