Carrie Fisher Wasn't Debbie Reynolds' Only Child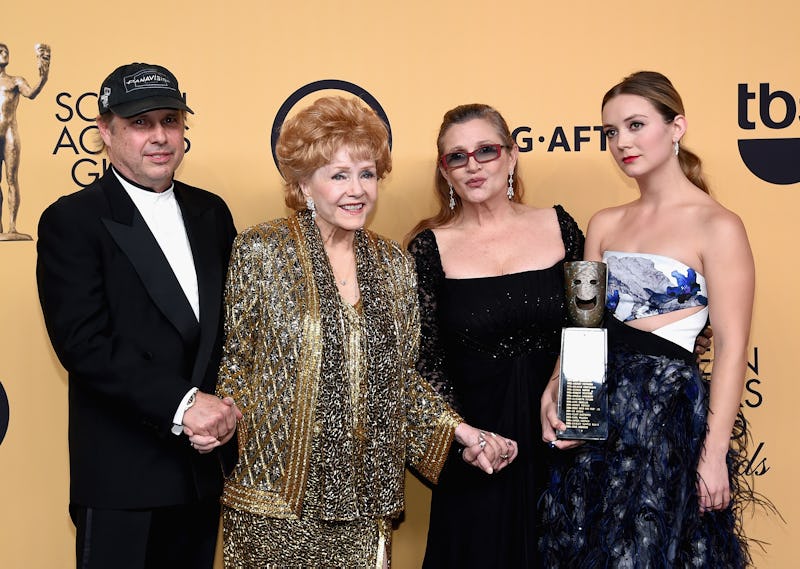 Ethan Miller/Getty Images Entertainment/Getty Images
Just when 2016 was becoming too much to bear, Variety reported that Debbie Reynolds, mother of late actress Carrie Fisher, died Wednesday at Cedars-Sinai hospital in Los Angeles — she was 84. Just one day after her daughter's death, Reynolds was taken to the hospital for a suspected stroke after being with her son Todd Fisher to help with the funeral plans for Carrie. Reynolds was best known for her roles in Singin' in the Rain and The Unsinkable Molly Brown.
Reynolds' daughter Carrie, best known for her role as Star Wars' Princess Leia, died after complications from a heart attack and never regaining consciousness. While Reynolds was known as Carrie Fisher's mom and Billie Lourd's grandmother, Reynolds was also mother to Todd Fisher who also followed in his mother's Hollywood footsteps and became an actor and a director.
The rest of the world was in shock and saddened by Carrie's death, but there's nothing like a mother losing her child. It appears the stress of losing Fisher was just too much to bear as Reynolds' reported last words were, "I miss her so much, I want to be with Carrie." According to TMZ, the late actress spoke this to her son just hours before her stroke.
Just like the overflowing support for granddaughter Lourd after her mom's passing, there's no doubt fans and fellow celebrities alike will continue to show their support on social media for Reynolds, Fisher, and their families.
May Reynolds rest in peace as she will be with her daughter once again.