Here's How The Grammy Winners Are Chosen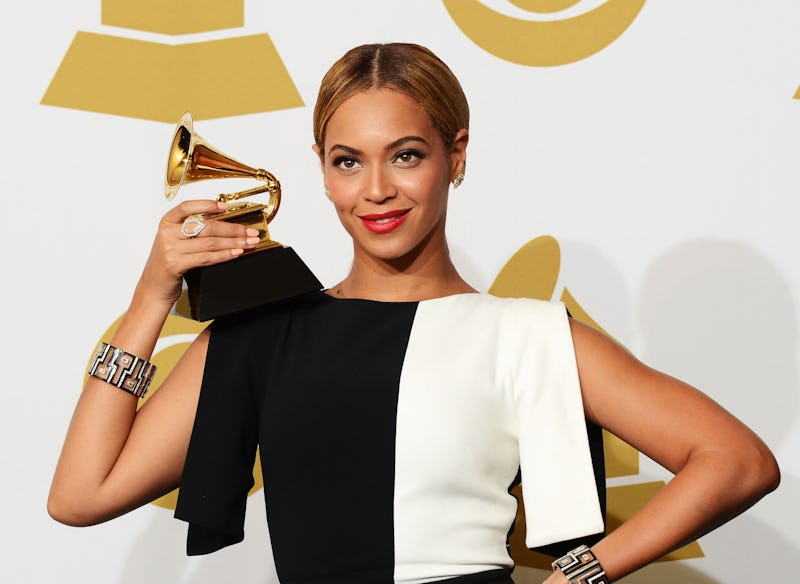 Jason Merritt/Getty Images Entertainment/Getty Images
With the Grammy Awards right around the corner, you're probably up-to-date on the nominees and have engaged in a few healthy debates over who will come away with the most coveted hardware. As for how the winner get that coveted hardware, who chooses Grammy winners is actually really interesting, though not as interested as how. The choice comes down to a vote by members of The Recording Academy, and it has multiple steps.
So how does this go down? We're jumping into the process after all the nominations have already taken place, but just for your own knowledge, Grammy nominations are voted on by Academy members in good standing. That means they're all paid up on their dues and whatnot, and that they fit the following description from the Grammys' official website.
Recording Academy Voting Members are professionals with creative or technical credits on at least six commercially released tracks (or their equivalent). These may include vocalists, conductors, songwriters, composers, engineers, producers, instrumentalists, arrangers, art directors, album notes writers, narrators, and music video artists and technicians.
Only those members who have expertise in any given category are allowed to vote for nominations within that category, but, when it comes to voting for winners, the field is opened up. Final round ballots get sent out, once again to the Academy members in good standing. This time, members are invited to vote in 15 of the 30 "genre categories" plus the headliner awards in the General category: Record Of The Year, Album Of The Year, Song Of The Year, and Best New Artist.
Once the votes are in, they're tabulated by the accounting firm Deloitte, which is intentionally independent from the Academy or the Grammys, so that there's no temptation to fudge the results or leak the names of the winners. The envelopes containing the winner's names are kept sealed until the night of the ceremony itself, and then opened live on television. That way, it's as much a surprise for the presenter and the winner as it is for the audience.
And there you have it, that's the process that goes into choosing a Grammy winner. Tune in on Feb. 12 to see democracy at work, and potentially shake your fist at the TV if your fave gets snubbed.