Who Andrew Garfield Has Dated Besides Emma Stone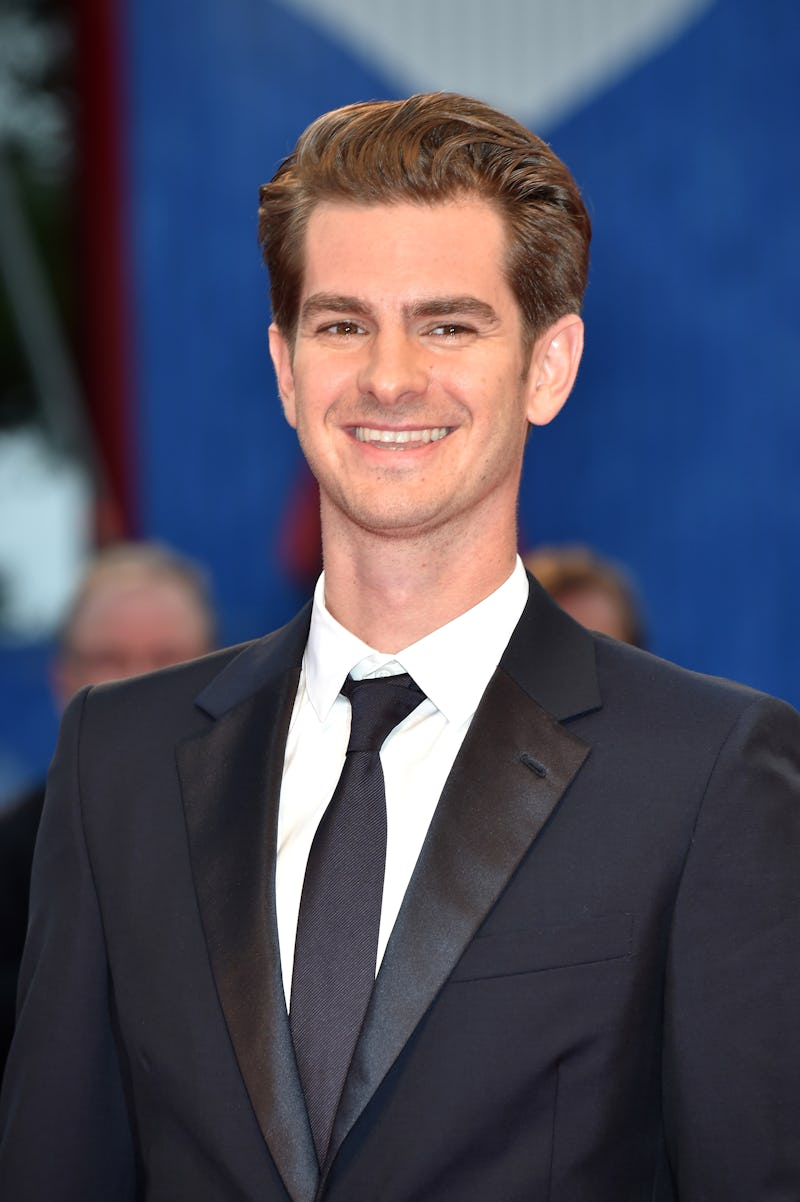 Pascal Le Segretain/Getty Images Entertainment/Getty Images
When he isn't making headlines for acting or scoring an Oscar nomination, Andrew Garfield's love life is being analyzed because of his relationship with another very famous star. But let's discuss who Andrew Garfield has dated besides Emma Stone. For four years, the Hacksaw Ridge actor dated Stone until the two went their separate ways in October 2015. They were certainly one celebrity couple fans rooted for —including even after they broke up — but before dating his Spider-Man co-star, Garfield was linked to another actor.
It appears when Garfield dates someone, it's for the long haul. Similar to his relationship with Stone, he dated Shannon Woodward for three years before they split in May 2011. That's quite a long time to be with someone. For those who may not recognize her name, Woodward is known for her role as Sabrina in Raising Hope and most recently for playing Elsie in Westworld.
According to a 2011 People report, Garfield and Woodward began dating before he became famous as Eduardo Saverin in 2010's The Social Network. He also opened up about Woodward in a 2010 interview with Parade.com (via People). "I think my girlfriend is proud of me and the fact that I've remained grounded," he said. "That's the main thing. She travels with me when she's not working. Whenever we have time, we're together."
After Woodward, Garfield and Stone began dating. And according to a source who spoke with Us Weekly, the Amazing Spider-Man co-stars decided to keep things quiet at first, especially since Garfield and Woodward recently split and Stone and Kieran Culkin had just broken up, as well. It seems like Garfield went from one serious relationship to another.
Besides rumors of Garfield and Dakota Johnson reportedly having some type of connection on set of their 2017 movie Under the Silver Lake, which never actually came to fruition, Garfield really hasn't been linked to anyone else. He is either really good at keeping his personal life private, hasn't been dating a lot since Stone, or he hasn't dated that many people in general.
Whatever the case, Garfield certainly seems like the type of guy who prefers longterm relationships over casual dating.