Meghan Markle Has Been Down The Aisle Before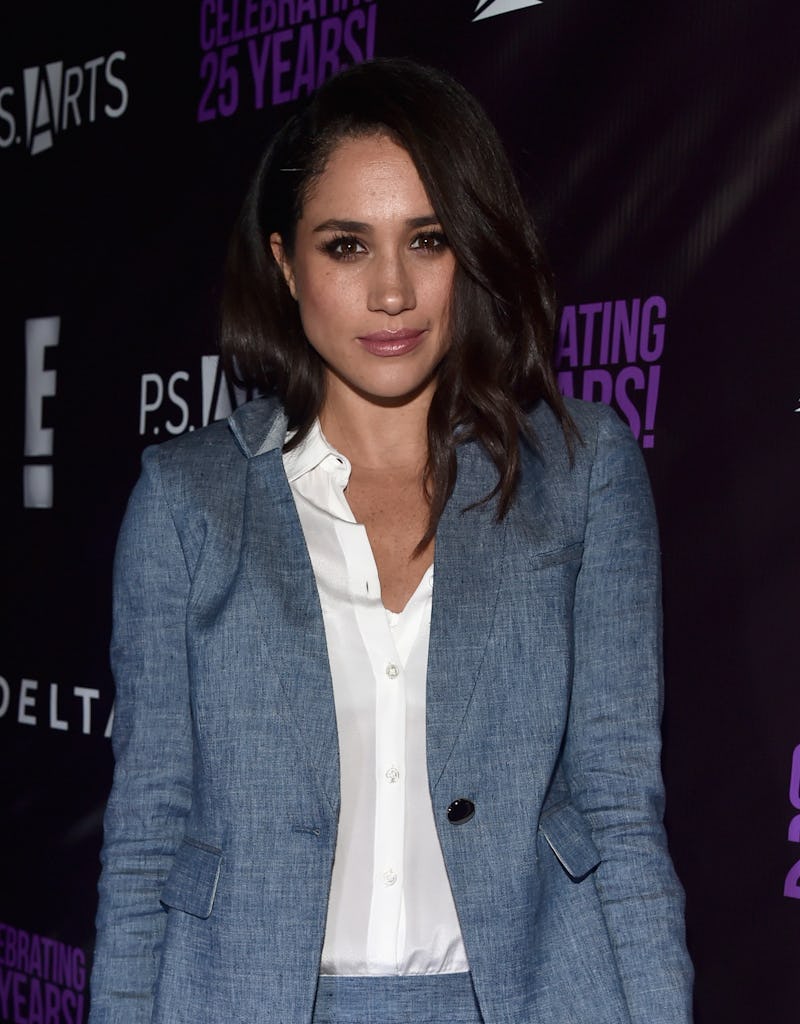 Alberto E. Rodriguez/Getty Images Entertainment/Getty Images
Once you start dating an IRL prince, it's safe to say that your private life is private no more. The American Suits actor Meghan Markle is living many people's fantasies by dating Prince Harry, who she reportedly met in Toronto where she shoots her television show. For a while, no one knew how serious the pair was, but when Harry released a statement defending Markle via Kensington Palace, things became very official. Nearly a year since they reportedly met, things seem to still be going strong between them, so it's only normal to wonder a bit more about Markle's life. Sure, we know that she's currently dating Prince Harry, but who else has Markle dated?
Even though she's been in the public eye for a few years as an actor, Markle has only publicly been linked to a few other men throughout her career. Based on her dating history Markle seems to be a serial monogamist.
Before meeting Prince Harry, Markle was married to Trevor Engelson, a film producer and manager, who works in many parts of the entertainment world. As reported by Us Weekly, Markle and Engelson separated in September 2013, two years after their wedding in September 2011.
The Hollywood Reporter reported that Markle and Engelson wed in Ocho Rios, Jamaica, and dated for six years before the got engaged in 2010, meaning they had been together since 2004.
Once she was single again, Markle was linked to Canadian celebrity chef Cory Vitiello. Vitiello was the subject of a profile on Markle's now-defunct lifestyle blog, The Tig, back in 2014.
It's unclear how serious of a relationship these two had, but in March 2016, Vitiello publicly shouted out Markle for her work with World Vision and called her his "lady":
The Evening Standard reported that Vitiello and Markle were also spotted together at the Canadian Arts and Fashion Awards in April 2016, which would have been soon before before she reportedly met Prince Harry for the first time. Of course, even if they did meet in May of 2016 as has been reported, it wasn't confirmed they were actually dating until November, so who knows what went on during those many months in between.
Since that time, Markle has only been romantically linked to Harry, and given how serious things are looking there could maybe be a royal engagement in the near future.