Ivanka Trump's New Lawyer Is Proof She's Feeling The Heat Of The Russia Investigation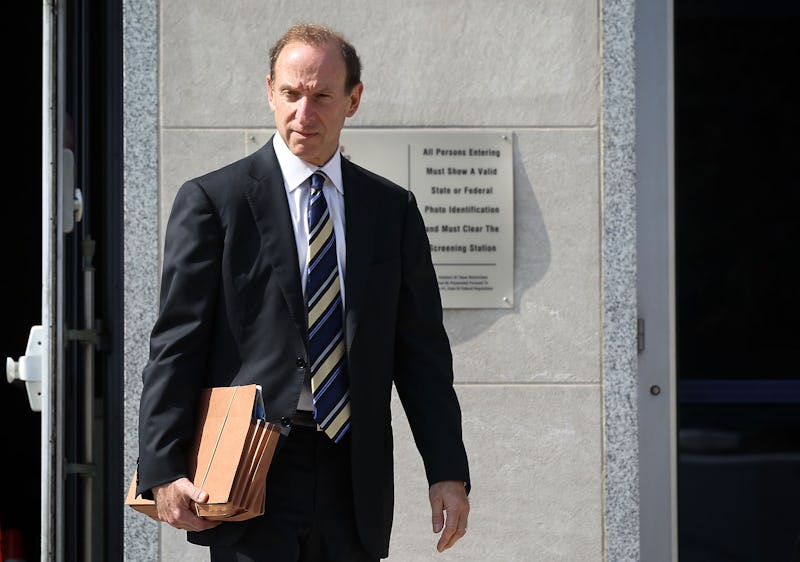 Alex Wong/Getty Images News/Getty Images
Ivanka Trump is clearly feeling the heat of the Russia investigation that has mired the rest of her family, as attorney Abbe Lowell will now represent Ivanka. The highly-regarded D.C. lawyer was already hired by Ivanka's husband, Jared Kushner, a month ago to aid him in the investigation into whether there was collusion between the Trump campaign and the Russian government during the 2016 election.
Lowell is the co-head of Regulations, Investigations, Securities and Compliance for the United States at international law firm Norton Rose Fulbright. On the company's website, Lowell's bio describes him as "one of the nation's leading white-collar defense and trial lawyers," adding that his work focuses on "litigation, special investigations and regulatory enforcement."
This will not be Lowell's first foray into White House legal drama. He served as chief counsel to the House Democrats during President Bill Clinton's impeachment proceedings. And his defense of scandal-ridden politicians doesn't stop there. Lowell is also currently representing New Jersey Sen. Bob Menendez against bribery and corruption charges he was indicted on in 2015. He was also the defense attorney for Republican lobbyist Jack Abramoff's high-profile 2006 corruption case.
But Lowell doesn't just defend the political elite. In the '90s, he was appointed as Special Counselor to the United Nations High Commissioner for Human Rights, which involved him in the investigation and prosecution of human rights violations and war crimes in Rwanda and the former Yugoslavia.
The First Daughter has reportedly not yet been investigated by Robert Mueller, the special counsel appointed by the Department of Justice to investigate the Trump campaign's Russia connections. Ivanka's decision to retain counsel could mean that she expects that Mueller will come knocking soon enough, or it could simply be a proactive move, especially when everyone around her is being investigated, as lawyer Ira Sorkin, who defended Bernie Madoff, told The Hill.
"You have to be ready to go just in case Mr. Mueller says he needs something," Sorkin said. "My own feeling is that every individual working in the administration is going to have to get their own lawyer. It's just the right [thing] to do."
But even if Ivanka does not come under investigation by Mueller, Lowell will already have his hands full with her husband. Kushner was called to testify in front of the Senate Intelligence Committee on Monday, and its counterpart in the House on Tuesday. While the hearings were both closed-door affairs, Kushner's statement to the press tried to affirm that President Trump' team did not collude with Russia to win the 2016 presidential election.
However the Russia investigation unfolds, by representing Ivanka and Kushner, Lowell has gotten himself a front-row ticket to the action.