'Informer' & 'Been So Long's Arinzé Kene Is About To Be All Over Your TV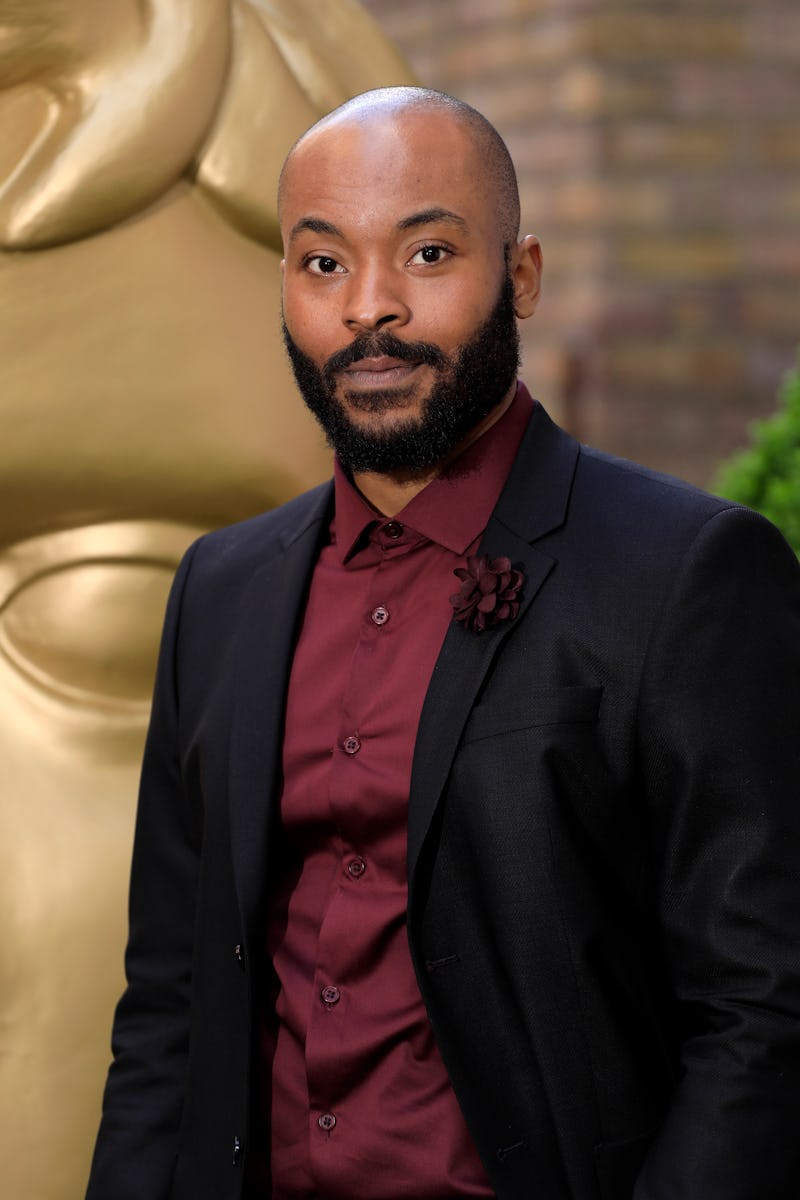 John Phillips/Getty Images Entertainment/Getty Images
The intense new BBC thriller Informer hit our screens earlier this month and tells the story of a second-generation Pakistani man from East London, who is recruited by British counter-terrorism police as an informer. The series stars acting newcomer Nabhaan Rizwan, as well as actor Arinzé Kene who has previously appeared in Eastenders. So who is Arinzé Kene?
Despite being raised in Hackney, the actor and playwright was actually born in Nigeria, and according to Kene's official IMDB page, he briefly studied Physiotherapy at university, before dropping out in order to properly pursue acting full time. In the early days of his career, the Informer star bagged a pretty impressive role on the long-running BBC soap Eastenders. Kene played the character of Connor, a gang member who engaged in an affair with Carol Jackson back in 2010. According to the Guardian, the actor became impatient with the negative stereotypes which often surrounded his acting roles, and when discussing his frustrations, Kene said "I found that if I was young and black, I was going to have to be bad, dealing or whatever".
Kene's desire to create meaningful characters and stories about black culture and history emerged at an early age. The actor first began writing plays during his teen years, and when studying British drama came to the realisation that black culture and history was often left out of the narrative, reports the Guardian.
The actor and writer also has an array of theatre productions under his belt, including his own production Misty, a role which makes him the second ever black British playwright to have a show on in the West End, according to What's On Stage. Kene's latest venture into television, however, will see him star as Sal in the brand new thriller Informer. Sal's boxing gym becomes the heart beat of the show in the latter half of the series, and Kene captivates with his chameleon-like performance. He stars along alongside the show's lead, acting newcomer Rizwan, as well as Wolf Hall's Jessica Raine, Broadchurch star Sunetra Sarker and many more.
Next up, Kene will also appear in a London-based musical called Been So Long. Now available to stream on Netflix, the musical sees Kene opposite Chewing Gum creator Michaela Coel, who plays a north-London single mother caring for a disabled daughter, with Kene playing her partner. His character is newly released from prison, and working as a street cleaner, the story follows their attempts to build a relationship in challenging circumstances. The film is adapted from the Young Vic's stage production by the same name which was written by Ché Walker and Arthur Darvill.
Informer can be enjoyed weekly on Tuesdays at 9 p.m., as well as on the broadcaster's catch up service, BBC iPlayer, meaning you can marathon all six episodes at once if the feeling so takes you. And after the recent epic television dramas, including The Cry and Bodyguard, sadly reached their conclusions, Informer might just be the perfect show to fill the void.