Why 'Grey's Anatomy' Fans Will Love Arizona's New Love Interest — Even Though She's Not Callie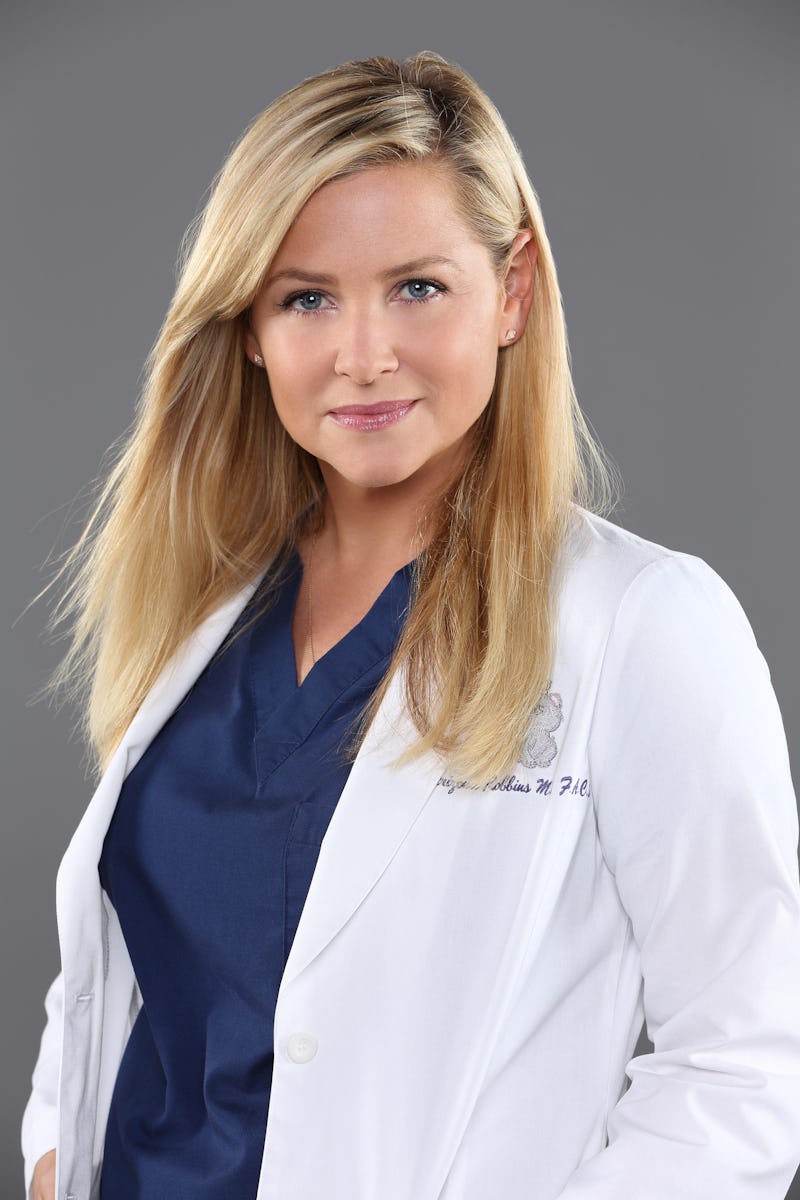 BOB D'AMICO/ABC
Megan Hunt isn't the only new face on Grey's Anatomy Season 14. This year, Grey Sloan will bring in another female doctor to round out the crew, and she's related to one of the other doctors. Oh, and she's romantically interested in another. Any guesses? It's Carina DeLuca, sister of Andrew (aka Andrea) DeLuca. She's in Seattle from Rome and she wants to change modern medicine. But who is Carina DeLuca on Grey's Anatomy really? What do we know about this mysterious woman?
We first met her in the premiere of Season 14. Well, Arizona met her then, too, because Arizona, mourning that Eliza bailed on her (and good riddance to her), was drinking her sorrows away and Carina cruised her. One thing lead to another, and these two are smooching on Arizona's couch. But then Andrew, Arizona's roommate, came in and was shocked that his sister was on top of Arizona on the couch. (I would probably need to get my bearings after that, too.)
The two siblings screamed in Italian at each other, and, then, the next day, Carina was meeting with Bailey to discuss a study — because of course she's also a doctor. Carina wants to see what female orgasms look like in the brain under an MRI. Pharma companies want it to develop a female Viagra, but she's really doing it so she can research how orgasms can help women with chronic pain. As she said, two pigeons, one rock. Bailey agreed, and now, DeLuca has to deal with Carina researching sex (which he will be embarrassed about) and taking over his hospital and maybe dating his roommate. Oh the drama.
According to Entertainment Weekly, Stefania Spampinato has a multi-episode arc as Carina DeLuca, and she's going to be here for a while. According to Giacomo Gianniotti, who plays DeLuca, "This year, we're going to definitely have DeLuca's character a little more fleshed out with the arrival of his sister from Italy. We're going to see a new dynamic in the hospital as his sister arrives, and it's not exactly good news; he's frustrated by it." It's mostly because he can't handle his sister's profession. "She has a very interesting and controversial — some would say — profession within the medical field, which makes him uncomfortable," Gianniotti said. "It's a thorn in his side, her being there, but everybody else is quite fond of her. She will be working [at the hospital], and she's going to help tell the story of DeLuca and how he comes from Italy."
Let's talk about the important things — could Carina and Arizona be the next big thing at Grey Sloan? God, I hope so, and apparently so do the fans on Twitter:
Arizona really needs a win right now. First she had Callie, and then Callie left for New York and took Sofia with her. Then Eliza came in, and Bailey canned her at the end of Season 13. Instead of saying goodbye, Eliza ghosted Arizona. Sigh.
Arizona needs to be able to fall in love on this show. Grey's Anatomy was made for a very miserable Meredith Grey. She's supposed to be mopey and gray like the Seattle weather. But Arizona needs to be happy — she is sunny like her namesake state, and to watch her sulk and be solo is depressing. Arizona can be alone, but she's been alone long enough that she deserves something — or someone. And, Carina seems to really have a great appreciation for what she's seen of Arizona so far. She also is doing a study on how to pleasure a women, so it's clear that Carina can make Arizona happy infinitely. Let's give this 'ship a shot, Grey's!