'The Little Drummer Girl' Actor Who Plays Khalil Is Also A Major Playwright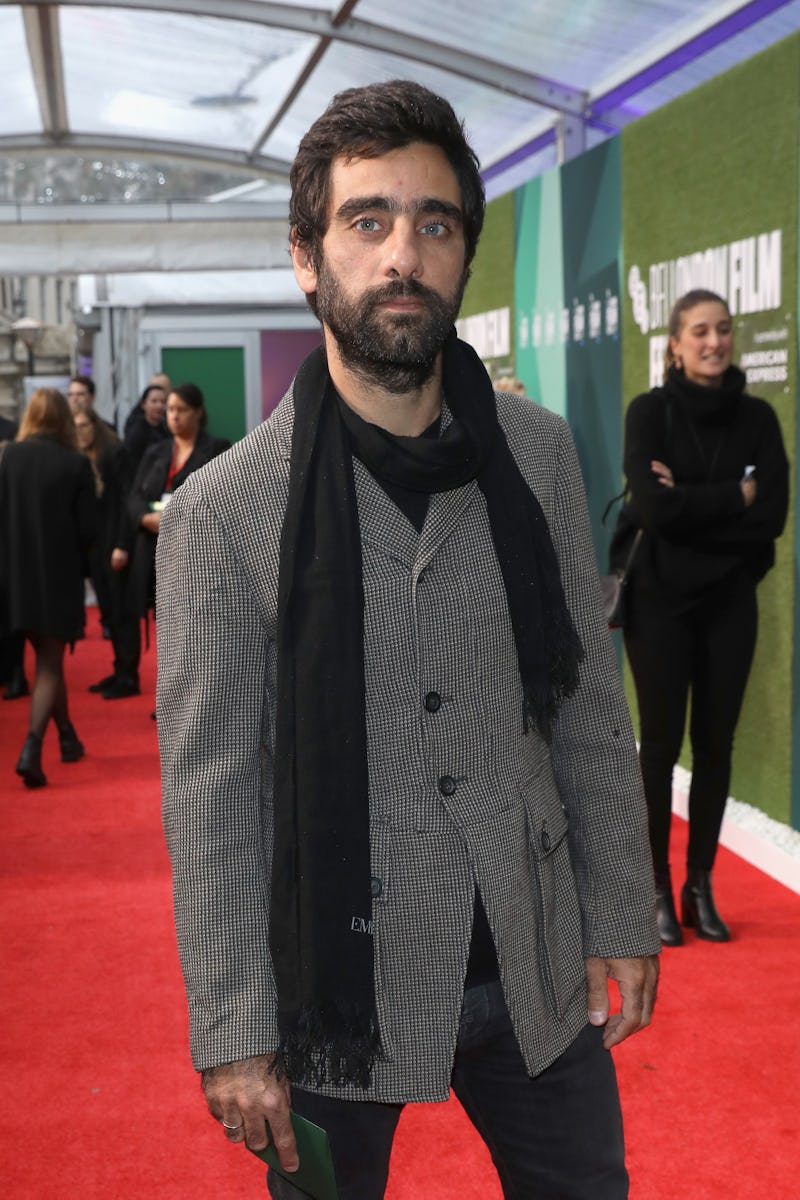 Tim P. Whitby/Getty Images Entertainment/Getty Images
In the fifth episode of The Little Drummer Girl, Charlie finally meets Khalil, leader of the Palestininan network she's immersed in at the behest of Israeli agent Kurtz. His presence, however, has saturated the entire series, as the architect of a series of bombings targeting prominent Jewish figures across Europe — and the subsequent focus of Kurtz' mission. It's a crucial moment for the show, therefore, when Khalil eventually appears. So who is Charif Ghattas, the actor who plays Khalil? Alongside his acting roles, he's actually got a pretty storied career as a playwright and director.
According to Le Théâtre Les Déchargeurs, a Paris theatre, Ghattas was born in Lebanon and raised in France, where he moved in 1990 at the age of 9. He established his career as a playwright, writing his first play Du vice à la racine in 2002 and producing it in 2004. Ghattas is represented as a playwright by the Dominique Christophe agency; according to their website, he's writen over 10 plays, including 2009's Une éternité, 2011's Amphitryon, and 2012's L'escalier. Earlier this year, he staged his play Dépendances, about two warring brothers, at the Studio Hébertot in Paris, as French website Culturebox reports.
The playwright has also written for the big screen, according to AMC (the American TV channel broadcasting The Little Drummer Girl in the U.S.). Ghattas co-wrote the screenplay for Ludovic Houplain's Das Projekt, and has also adapted two of his plays for the screen. He featured on the jury for the Lebanese Film Festival in 2014; according to their website, he adapted his play Holiday Inn into a film script with Tristan Aurouet, a French director, and similarly adapted Rotterdam la nuit with Eduardo Sosa Soria, a Mexican director who produced the two short films Ghattas has appeared in.
Ghattas also writes radio plays for France Inter, the Lebanese Film Festival website notes, a French public radio channel that offers live broadcasts and podcasts as part of Radio France. He directed a 2014 show for French Lebanese singer, multi-instrumentalist and composer Bachar Mar-Khalifé, titled Le paradis de Helki.
Ghattas' IMDb page lists two on-screen roles before The Little Drummer Girl, both short films made in France. In 2014, Ghattas appeared as Antoine in Beneath Our Footprints (originally titled Sous nos empreintes). And in 2016, he played the lead role of Julien in After the Ashes (French title Après les cendres), alongside Corinne Jaber as Lara. The piece was nominated for best short film at numerous film festivals, while Ghattas won best actor for his role at the Spring 2017 All Shorts Irvington Film Festival (or As iFF) in New York.
There are no upcoming works listed on Ghattas' IMDb profile, while he doesn't appear to have a public Twitter, Instagram, or website. It's difficult, as a result, to figure out what's next for the actor and playwright after The Little Drummer Girl — but it seems safe to assume, thanks to the series' high profile and Ghattas' crucial role, that big things await him in the future.