Chrisette Michele May Perform At The Inauguration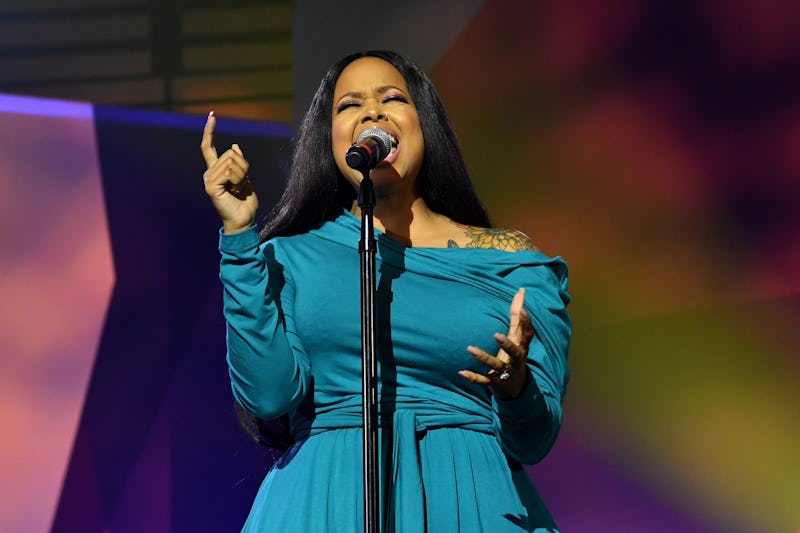 Paras Griffin/Getty Images Entertainment/Getty Images
Celebrities have not exactly been scrambling to play Donald Trump's inauguration, but the president-elect has snagged one more performer to join the likes of Toby Keith and Three Doors Down. According to Essence, R&B singer Chrisette Michele will reportedly perform at Trump's inauguration on Friday. The New York Daily News alleged Michele may have struck a deal to perform weeks ago, but kept the news under wraps in fear of a backlash. You may be asking yourself who is Chrisette Michele and why did she decide to perform at the inauguration when so many of her peers declined? The first question is easy to answer, the second not so much.
In 2009, Michele took home the Grammy Award for Best Urban/Alternative Performance for her hit song "Be OK." Michele is a well-known artist in R&B circles, she even started her own label, Rich Hipster, in 2010. Michele also guest starred as herself in CW's Girlfriends, provided music for the Private Practice soundtrack, and appeared at The Soul Train Awards in 2015. Over the years, she has collaborated with bands like The Roots and artists like Drake.
The 34-year-old joins a short list of country stars and lesser known rock bands who have signed on to perform at Trump's ceremony. Just last week, Broadway singer Jennifer Holliday dropped out of the inauguration, while several other stars declined the offer upfront.
Michele has yet to make a statement about why she is choosing to perform. Instead, her recent activity on social media is focused on her joy over performing for the people of Barbados and promoting her Rich Hipster blog. In her November entries, she made no comment on the election, but she did focus on promoting finding positivity in your own life throughout the month and beyond.
If Michele's intent was to avoid backlash over the inauguration, it did not work. The announcement has been met with angry tweets from many of her fans. Hopefully, Michele will speak out soon about why she decided to perform.