The Internet Can't Stop Talking About Dane Cook's New GF & Here's What You Need To Know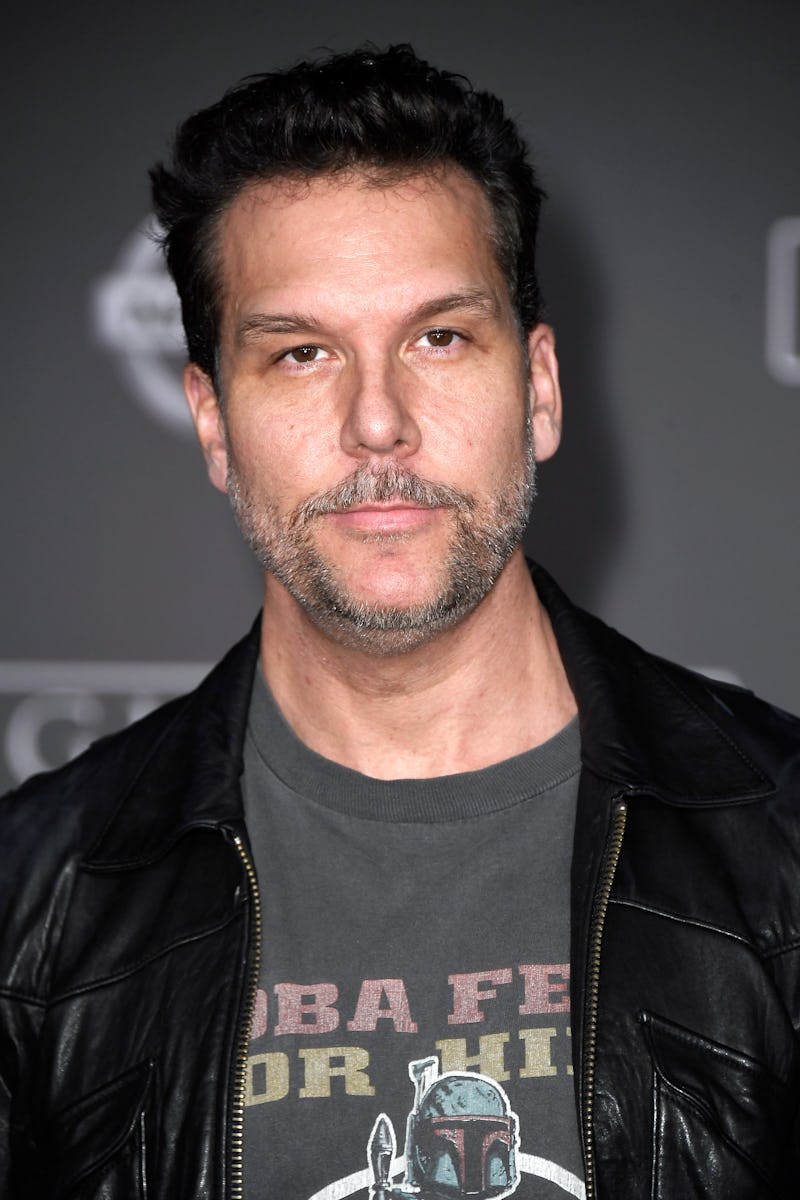 Frazer Harrison/Getty Images Entertainment/Getty Images
Dane Cook hasn't been in the spotlight too much in recent years, but the news of his relationship status has been gaining a lot of attention lately. Who Dane Cook is dating has become a hot topic of conversation, thanks to the significant age gap between the 45-year-old comedian and his girlfriend, Kelsi Taylor. But despite fans' opinions on the couple's love life, there's much more to Cook's beau than her age.
According to People, Cook is currently dating 19-year-old singer and actor Kelsi Taylor. The publication reported that the two have been "quietly dating" for the past year, though throughout that year, the comedian has taken every opportunity to gush about his beau on social media. Back in April, Cook shared a photo of himself and Taylor via Instagram, and he used the caption to express his feelings for her and even plug her music. He wrote,
"My girl @itskelsitaylor is one of my favorite people on the planet. She's a talented singer but more importantly she's a genuine person. Check out her music and get to know her. She's gonna go far!"
Taylor is from the Southern California area. She has just over 8,000 followers on Instagram and may still be relatively unknown in the music industry, but it appears that she's already accomplished a good bit at the age of 19.
Last month, the singer took to Instagram to share a photo singing backup to Demi Lovato at the 2017 iHeartRadio Jingle Ball concert hosted by KIIS FM. Taylor appeared on stage behind the 25-year-old singer as the group accompanied her during her single "Tell Me You Love Me."
Taylor also performed with the "Sorry Not Sorry" singer back in November at the American Music Awards.
If ever you're interested in checking out Taylor's music and getting a feel for her voice when she's not singing backup, she also has a SoundCloud page that features mostly covers of popular songs like Norah Jones' "Don't Know Why" and Sam Smith's "Leave Your Lover." Her page is a few years old, and it appears as though she hasn't uploaded anything new in the last two months, but that could be for any reason, like a busy schedule or that she's currently working on some original music. Either way, hopefully the experience she's already gotten in the industry will lead her to exploring music even further and releasing some new projects in the future. The same thing goes for her experience in acting.
Though she's forging her own path as an artist, Taylor still isn't afraid to show off her love for her boyfriend to her friends and followers on the 'gram. Just last summer, she and Cook took a romantic trip to Maui, where they both spent a good amount their time on the island gushing over each other. Cook took to Instagram to post a photo from of the couple, and he summarized the fun getaway in the caption before giving a quick shoutout to Taylor.
"Just a couple of happy people bobbing around in the Pacific Ocean off Maui with our friends watching the sunset," the lengthy caption starts off. The comedian added in later on,
"The trip was perfect but what made it unforgettable was my gf. She's a gift. She's my best friend. She's one of a kind."
Despite their 26-year age difference, the Cook and Taylor seem happy to be together, regardless of the fact that people appear to be throwing their opinions at them about it left and right. Obviously that's really all that matters, as the couple is pretty much defining #relationshipgoals (as Cook captioned a recent Instagram photo) in their own special way.