Yes, Denise Richards' Wedding To Aaron Was Filmed For 'RHOBH'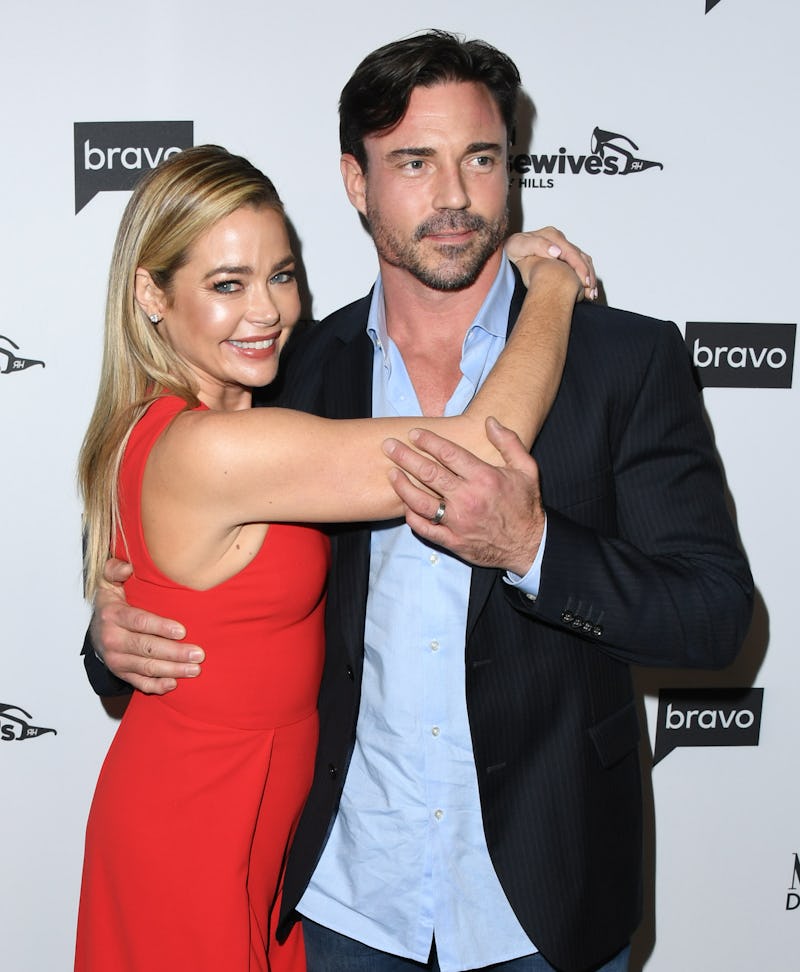 Jon Kopaloff/Getty Images Entertainment/Getty Images
The Real Housewives of Beverly Hills viewers are still getting to know Denise Richards, which means they're still getting to know her partner, Aaron Phypers as well. Episode by episode, they've shared more about their relationship, but let's dive in a little deeper now that they're talking marriage on the show. Denise Richards' husband Aaron Phypers seems like an equally great addition to this RHOBH cast.
Their relationship alone is pretty intriguing, and admittedly confusing to follow. During the March 12 episode, Denise was so casual when she let Lisa Rinna know that she was getting married soon. She didn't even want an engagement ring. She just wanted to skip right to the wedding bands. Later, Aaron and Denise went out to eat and they decided to tie the knot in days due to both their both schedules and for some romantic symbolism. Considering that the viewers just "met" Denise and Aaron, it feels like this was all moving so fast, which is not a bad thing at all. It's a lot more interesting than some of the plotlines that drag out for way too long (cough, cough, puppygate).
So, how quickly did it all come together? Denise and Aaron got married on Sept. 8, 2018 in Malibu, California according to an article from Us Weekly. And, yes, the wedding was filmed for Real Housewives of Beverly Hills, which means viewers might get to see it. Interestingly enough, Us Weekly only confirmed that Denise and Aaron were engaged just the day before they tied the knot.
However, the couple was actually low key engaged since January 2018 according to Us Weekly. A source told the magazine, "They have just kept it quiet because they didn't want a lot of attention leading up to the wedding." This makes sense, since Aaron was in the middle of a divorce from Nicollette Sheridan, which wasn't finalized until August.
Now that the timeline is (hopefully) all straightened out, there's a lot more to discuss when it comes to Aaron.