Dionne Farris Is A Boss In The Music World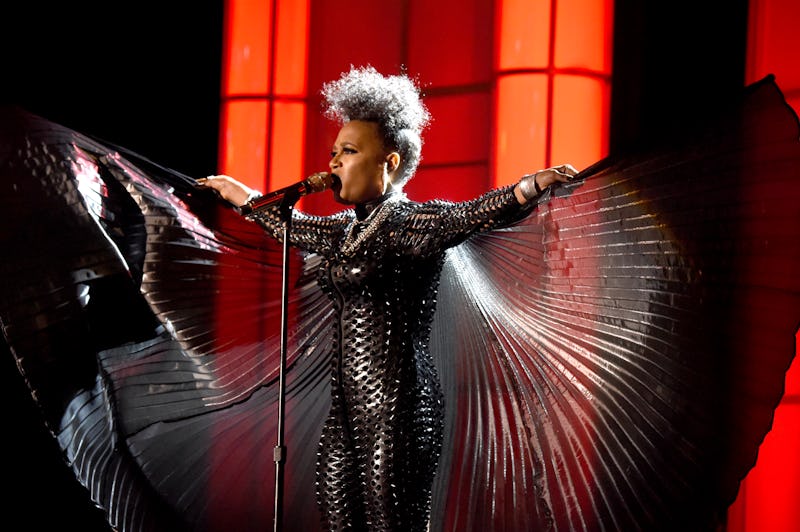 Frazer Harrison/Getty Images Entertainment/Getty Images
This time of year is all about the best in film, and BET Presents the American Black Film Festival Honors is going to keep the celebration going when it airs on Wednesday, Feb. 22 at 8 p.m. ET on the titular network. The ceremony, which was taped on Friday, Feb. 17 in Los Angeles, will "celebrate Black culture by honoring individuals, movies and television shows that have had a significant impact on American entertainment," according to BET. In addition to honoring the likes of Denzel Washington, Queen Latifah, and Terrence Howard, the ABFF Honors featured two very special musical performances: the sweet stylings of Maxwell and the soulful, almost alternative sounds of Dionne Farris. And if you're not familiar with who Dionne Farris is, you better correct that quick.
I mean, take one look at the above photo of Farris, which was taken during her performance at this year's ABFF Honors, and just tell me that you don't want to learn more about who this clearly unique performer is. Well, outrageous costume or not, Farris is talented, successful, and she definitely demands your attention.
So whether you learn about Farris before or after watching her rock the ABFF Honors, I have a feeling that you're going to want to put her discography on repeat on Spotify long after this awards show ends.