'Bachelor' Star Jacqueline Is A Mystery No More Thanks To This Deep Dive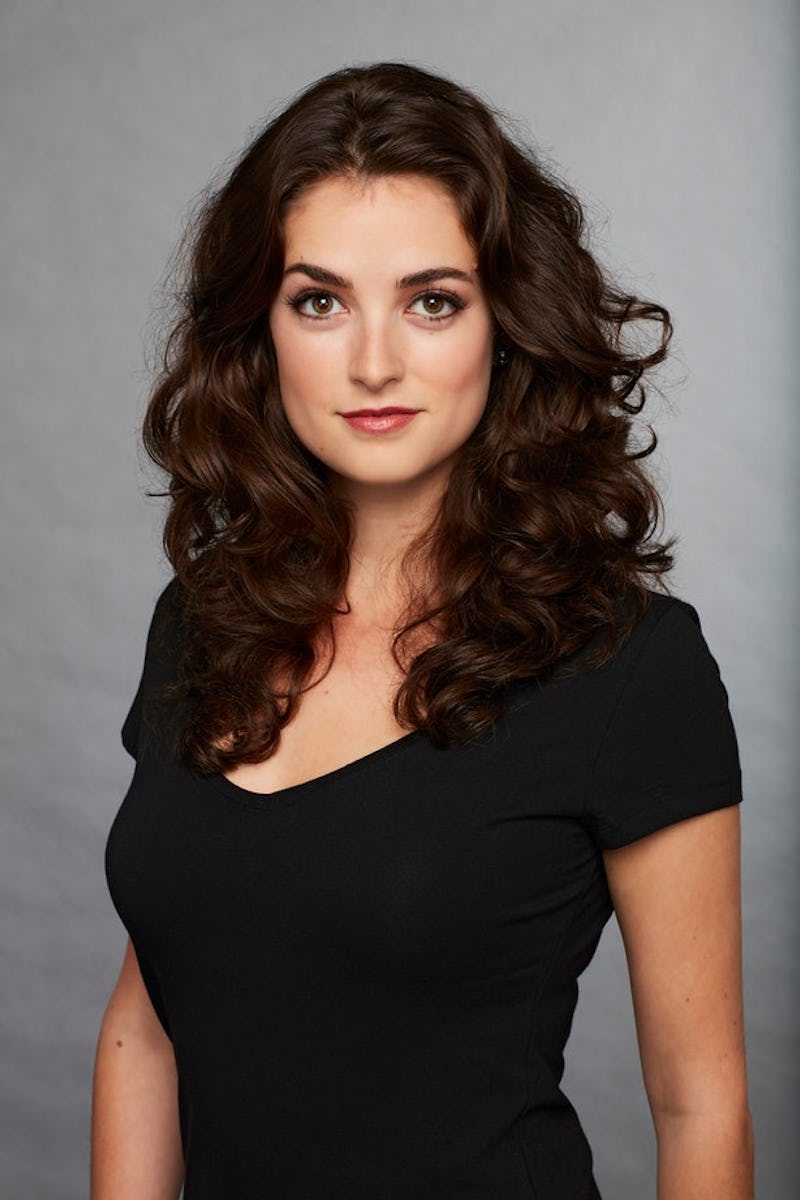 ABC/Craig Sjodin
It can be hard to tell the contestants apart in the beginning stages of a Bachelor season. With what seems to be a billion women in the house at the very start, it can be a bit tough to remember who is who and who did what. During Arie Luyendyk Jr.'s season of The Bachelor there have definitely been some standout women, but there have also been some women who have remained slightly mysterious. Jacqueline is one of those who has managed to stick around with little to no drama to her name. So, who is Jacqueline from The Bachelor?
Honestly, it feels like Jacqueline has kind of been hanging back for this whole time waiting to make her move when the numbers start to dwindle down a little bit more, which could be a really great strategy. Sure, it is nice to get your name known right away and become one of the ladies mentioned everywhere right off the bat, but it feels like it might work out better in the long run for the people who bide their time and really shine when it counts. Because, let's be real, the most important and most dramatic moments really all happen in the last couple of weeks, when everything gets really intense and there are only a handful of potential soulmates left. You don't want to be the one causing drama on Night One.
But, since Bachelor Nation has not been able to get to know Jacqueline too deeply just yet, I'm here to clue you all in a little. Right away, a look into Jacqueline's social media presence really showcases her sense of humor. It is clear from her photos on her Instagram that she knows how to have fun and she is not afraid to show off her goofy side. In fact, in a recent post, Jacqueline shared a moment that wasn't aired on the show. In the photo, she was chatting with Arie and described a scene where she gave him a Rorschach inkblot test using chocolate. The results of this test, according to Jacqueline, were that Arie has "a somewhat concerning obsessive sexual attraction to big-haired brunettes in his close proximity. That was my professional opinion, anyway." I mean, she is funny, guys. I feel like that, in particular, needs to be showcased more this season.
Jacqueline is one of those people who you just want to hang out with. Here are some things about her that will have you rooting for her to win Arie's heart — or just get some more screen time.
1. She Is Not Afraid To Get Dirty
Hailing from West Virginia, she is clearly a badass who will jump on an ATV for some off-roading adventure or climb into an old firetruck at a moment's notice. According to her ABC profile, she is pretty messy in general but "not horrifically so."
2. She Loves Halloween
Girlfriend goes all out for the best holiday of the year. Much respect.
3. She Considers Herself A Cat Person
Although, according to her Instagram, she also loves dogs.
4. She Actually Loves Animals In General
In her ABC interview, she said that if she won the lottery she would "build a wild animal conservation in Africa/India, have a pet cheetah." Her Instagram also reveals that she loves hanging with just about any animal just comes her way.
5. She Loves Wigs
Yup, wigs are her thing. It looks like she owns and wears quite a lot of them and digs stepping into a new persona every now and then.
6. She Is Focused On Her Career
Jacqueline currently works for a psychiatry research lab, according to her ABC profile. She mentions in the bio that she is working at the research lab for important experience before getting her Ph.D. in chemical psychology. She made sure to mention, "My career is very important to me." So, whoever she ends up with better respect that part of her life.
7. She Is A Traveler
Someone has some wanderlust. Jacqueline seems to have been anywhere and everywhere around the globe. Girlfriend is a citizen of the world.
Jacqueline is moving her way to the front of the pack and honestly, she seems like a perfect match for Arie's more subdued lifestyle. Everyone needs someone to shake them up a bit sometimes. See if she makes it to the end on Season 22 of The Bachelor by tuning in each week!