Jason's Wife Holly Is His Biggest 'BB19' Fan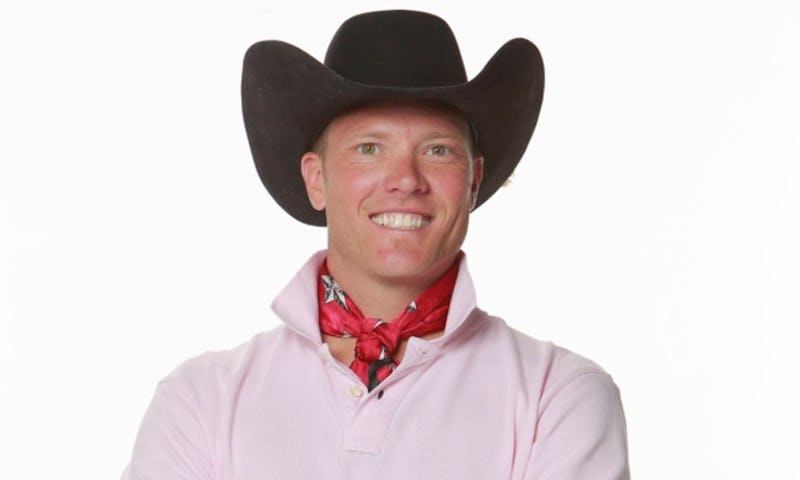 CBS
When Jason won Head of Household last week during the double eviction on Big Brother 19, he got some pretty major news in a letter from his wife Holly. She told him that she was pregnant with their second child, so he has even further motivation to gun for that grand prize at the end. Then, on Thursday, viewers got to learn a bit more about who Jason Dent's wife Holly is when the Big Brother 19 camera crew visited her at home.
Holly shared her commentary on the game and what she thinks of Jason's game so far — and she is all about his alliance with Alex. Holly said, "Jason couldn't have picked a better ally in this game than Alex. She's kept him on his toes. She's a very smart player in this game." She is even cool with Jason referring to Alex as his "BB wife." Holly said, "I think that's totally fitting. She doesn't have a problem putting him in his place. She's got that feistiness in her that reminds me of someone else I know..."
On a more personal note, Holly revealed that she and Jason have been married for 12 years. "He was my brother's best friend, and we've actually been together since I was 16," she told the BB viewers. Awww. How sweet.
Before Holly made her Big Brother debut, she spoke to The Des Moines Register to share her thoughts on her husband spending his summer playing the game. She confessed, "I was more upset that Jason might be gone for three months than excited that he is on Big Brother, but now I am happy and excited. It's an opportunity that he couldn't pass up. We hope this really launches his career."
Aside from being Jason's biggest supporter, Holly is a mom and has been part-time model for Allure Bridals for almost a decade according to an article from Times-Republican. Holly explained, "I do more runway. Like if you were a buyer for a bridal company, you come to these markets and place your orders. You put all the dresses on, and do the runway shows on the catwalk and all that good stuff."
She told the publication, "It usually starts in the spring. From March to October. So I'm on the road all the time. Between Jason's rodeos and me traveling, we stay pretty busy in the summer."
Obviously, Holly misses her husband, but at least she can at least watch him on TV three times a week and check into the live feeds whenever she wants. And, when this whole thing is over he'll be able to come back to his loving and growing family.