Jennifer Garner Might Have A New Boyfriend, Who's Also A Very Successful CEO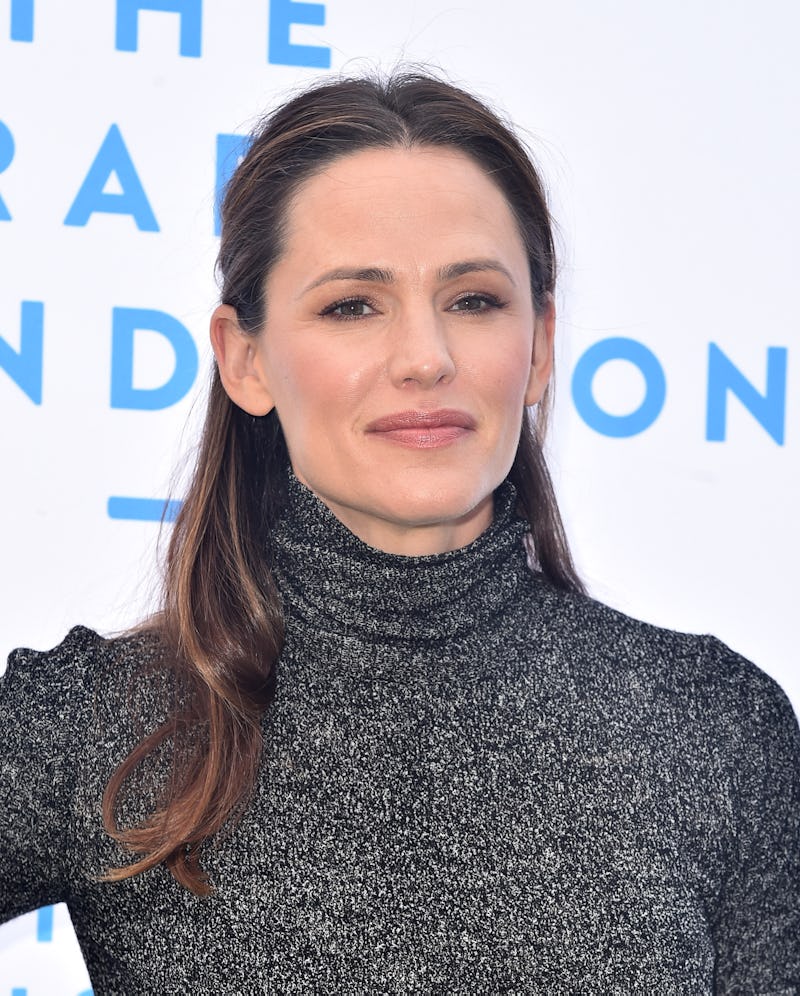 Alberto E. Rodriguez/Getty Images Entertainment/Getty Images
It looks like love might be in the air for this Camping star. Jennifer Garner is dating John Miller, according to Us Weekly. Apparently, multiple sources have revealed the actor and Miller have been involved for quite awhile and they reportedly aren't slowing things down anytime soon. So, just who is this John Miller? (Bustle has reached out to Garner's rep for comment, but did not receive an immediate response.)
As Us first reported, Miller is the CEO of the Cali Group, which owns Miso Robotics and "a chain of about 50 CaliBurger restaurants." According to the company's website, he is listed as the "Chairman and CEO." Per his bio, before starting the Cali Group in 2011, Miller graduated from Stanford Law School. He was the second employee at Arrowhead, a pharmaceutical company, where he was in charge of the "formation, growth, and sale of Arrowhead's electronics business unit." Miller even wrote The Handbook of Nanotechnology Business, Policy, and Intellectual Property Law. He sounds very intelligent and definitely knows a thing or two about business.
Us Weekly also reports that Miller was previously married to Caroline Campbell, a concert violinist. The two reportedly split in 2014 after nine years of marriage. According to Us, Miller has two children from a previous relationship, a 12-year-old son and a 10-year-old daughter. It's unclear if his children are with Campbell.
Garner was previously married to Ben Affleck and Scandal's Scott Foley. She has three children with Affleck, Violet, Seraphina, and Samuel.
"They've been together six months — and it's getting pretty serious," a source told Us Weekly about the rumored couple. A different source told the publication, "Jen brings out the best in John, and he is the happiest he has probably ever been. It's a loving, healthy relationship."
Despite Us reporting Garner introduced her kids to Miller, People reported on Wednesday that Miller has not met Garner's children and that the two are taking things slow. "They are casually dating but it's not serious," a source told the website. "He hasn't met her kids." According to People, Miller and Campbell split in 2011, not 2014.
E! News reports that Garner and Miller have a lot in common. A source dished, "She's found she [has] a lot in common with him and they have been through similar experiences with getting divorced and co-parenting. He has a daughter named Violet as well."
The same source also told E! News on Wednesday about Miller, "He's a good guy and it's been nice to date someone who is not famous or an actor. They've spent time at her house and have gone out a few times to hotels and very discreet places."
Apparently, Affleck is happy for Garner. "Ben is happy when Jen is happy," a source reportedly "close to the couple" told E! News. "They have a really strong relationship. They will continue to co-parent and support each other."
In early October, People reported the former Alias star was dating again. A source told the magazine about Garner dating again, "Jen has been wanting to move on and now when the divorce is finalized, she finally can." The source later said, "Jen doesn't want to be single for the rest of her life, so she is open to dating. She has been on dates, but it seems she isn't serious about a guy. As always, she is mostly focused on her kids and her job."
Whether or not Garner and Miller are serious or not, all that matters is Garner's happiness. It sounds like the two get along well, and let's hope so, because if anyone deserves to be happy in the romance department, it's Garner.