Keeley Hawes' Shady AF 'Bodyguard' Character Will Have You Quaking In Your Boots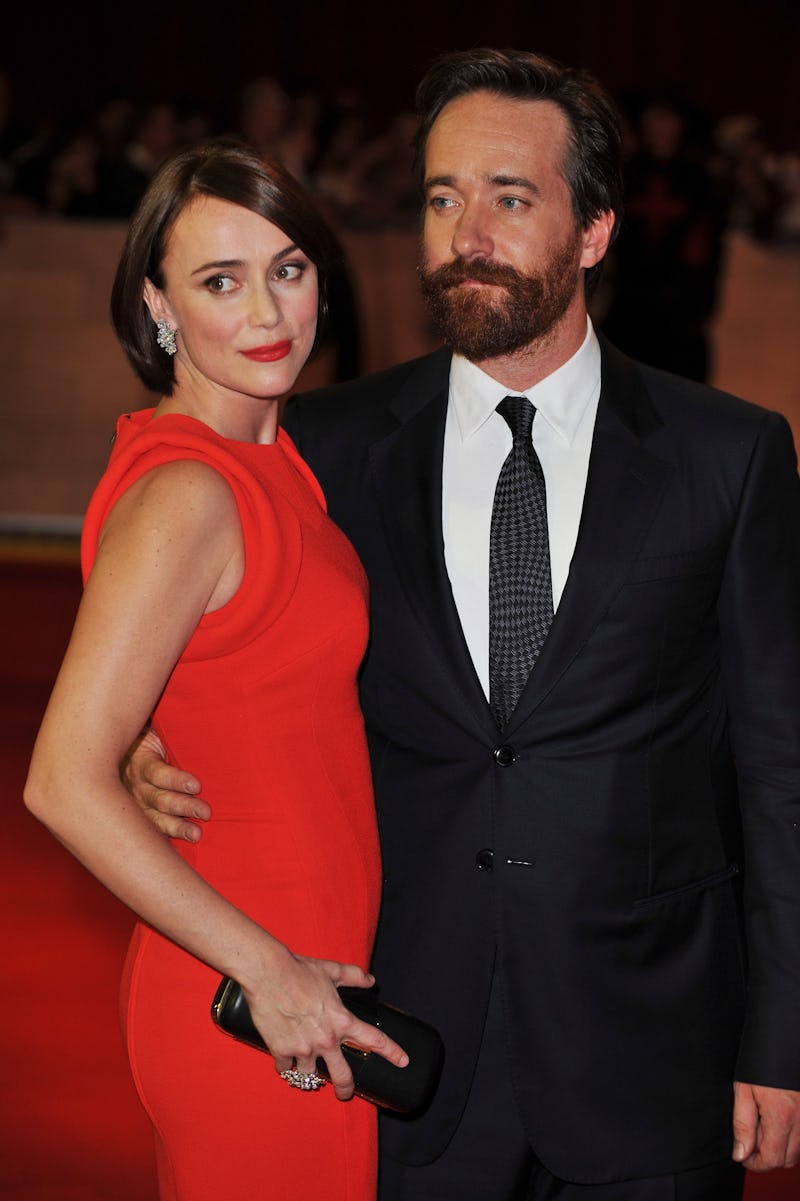 Ferdaus Shamim/Getty Images Entertainment/Getty Images
The BBC is pretty good at churning out some solid drama and looks like upcoming drama Bodyguard is absolutely no exception to the rule. The show, which starts this Sunday Aug. 26 stars a whole host of the very finest homegrown talent. You may well recognise the talented female lead, but who is The Bodyguard's Keeley Hawes? Well, apart from a super gifted female actor who is winning life RN.
The English rose has had a pretty brilliant career thus far, starring in a fair few hit shows over the years. From the tender age of nine, London born Hawes studied her craft at the Sylvia Young Theatre School, according to the The Big Issue. Haven't heard of it? Well, it's a pretty lit school that has churned out some of the country's best known talent. Describing itself as "A specialist performing arts school offering a high level of academic & vocational studies," well known alumni include Amy Winehouse, Emma Bunton, and Billie Piper. From there she has gone on to star in a variety of shows, making herself one of those ubiquitous British actors that we all grow to love. The kind that when you see them on your screens its a bit like going to your favourite restaurant — you just can't go wrong.
Speaking to The Big Issue, Hawes opened up about her humble background and how she sort of fell into acting.
"There were no actors in my family — my dad's a black cab driver. There were six of us in the house in the estate in Marylebone being brought up by one person and we didn't have a lot of money."
According to the same story, she left school at 16 and was a bit adrift, working hard in part time jobs to save up for a car. She embarked on a short-lived modelling career, which led to her getting her first acting role.
"I got a phone call to say someone had seen my picture in [the trade magazine] Spotlight. They invited me to audition for what turned out to be Dennis Potter's last work, Karaoke. And I got it. There was a lot of publicity surrounding it and from there I got an agent and my career began. Suddenly, I was an adult with a proper job."
And the rest, or so they say, is history. Hawes has been married twice, as The Telegraph reports. Her first marriage, to cartoonist Spencer McCallum produced a son, Miles, though the pair later divorced. Hawes then went on to marry her Spooks co-star Matthew Macfadyen, with whom she has two children.
Super fans of a bit of queer period dramas will definitely recognise Hawes from awakener-of-sexual-desires Tipping the Velvet. Well, more like tipping the flipping iceberg here, when it comes to the career that Hawes has had since then.
Hawes has also starred in other hugely successful BBC dramas like Ashes To Ashes, Line Of Duty, and Upstairs Downstairs (to name a few). Also recently she was on ITV show The Durrells. Wow the British public just cannot get enough of her am I right? Well, understandably when she keeps on starring in all these hit shows. Her latest turn on the telly is for upcoming spy drama, The Bodyguard.
The show looks so effing good I can't even. The political thriller is set in parliament with Hawes starring as Home Secretary Julia Montague alongside Richard Madden who plays war veteran David Budd who is now working as her specialist protection officer (posh name for a bodyguard). What could possibly go wrong? Oh wait, everything. And we are totally ready for that.
Is there anything better in this life than Sunday night BBC drama? Nah, didn't think so. Tune in this Sunday August 26 at 9 p.m. See you there.