Meghan Markle's Mother Will Fit Right Into The Royal Family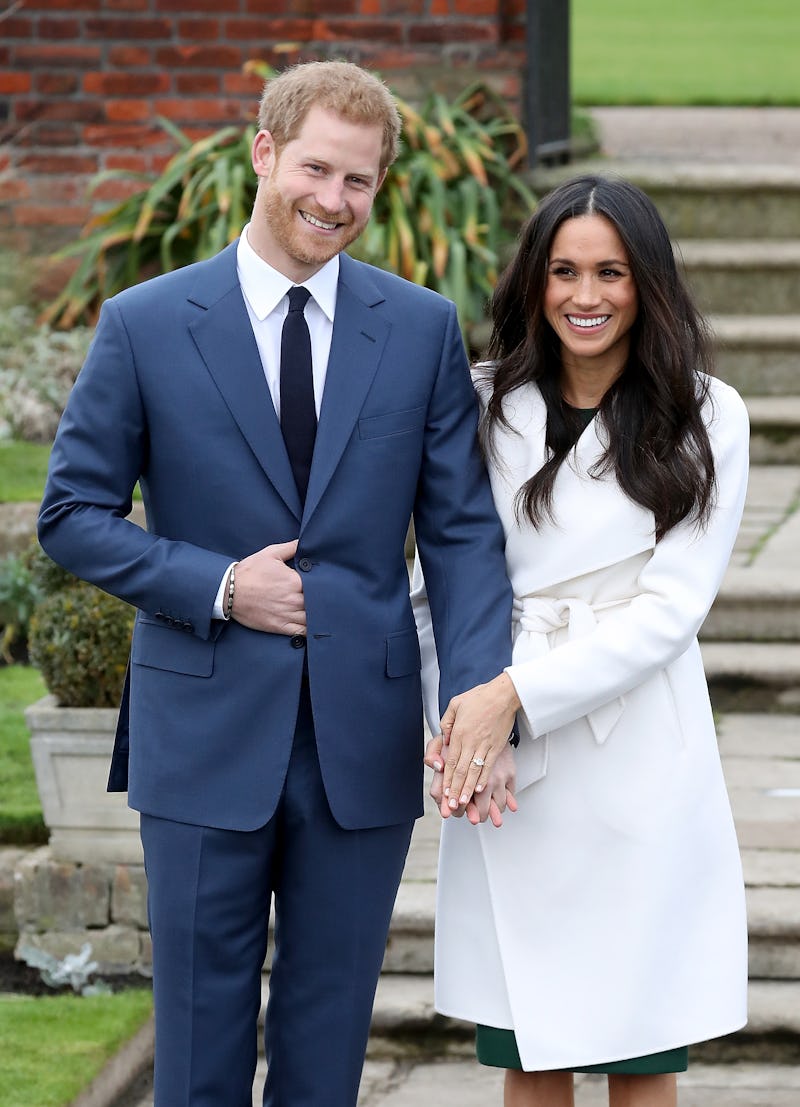 Chris Jackson/Getty Images Entertainment/Getty Images
The entire world was abuzz on Nov. 27 with news of Prince Harry and Meghan Markle's engagement, but those who are truly going through a whirlwind of epic proportions are the happy couple's families. Markle's family in particular will be further thrust into a spotlight — the likes of which they've never seen, but the future royal is likely to guide them through with a helping hand. And, one of her family members that is already the center of attention is Meghan Markle's mother Doria Ragland. Markle has often spoken fondly about her mother, and Ragland will fit right in with the royal family's charitable spirit, as she is a yoga teacher and social worker, Markle told Glamour earlier this year.
"My mom's a yoga instructor, but she does social work, as well, and she works specifically with the geriatric community. For me to watch this level of life-long sensitivity to nurturing and caregiving, but at the same time my mom has always been a free spirit," Markle told the magazine. "She's got dread locks and a nose ring. She just ran the LA Marathon. We can just have so much fun together, and yet, I'll still find so much solace in her support. That duality coexists the same way it would in a best friend."
Ragland's influence on Markle is clear — the actor and bride-to-be is frequently seen practicing her yoga poses on social media. "My mom was a yoga instructor so that practice is in my blood," she told Women's Health. "I love an intense vinyasa class — and even better if its blasting hip-hop and done in a dark room with candlelight."
Prince Harry and Markle were spotted at the Invictus Games with Ragland in tow earlier this year, according to People magazine, and from the sounds of it, they've gotten along pretty well. Ragland, together with Thomas Markle, Meghan's father, proclaimed their excitement and gave their well-wishes to the couple.
"We are incredibly happy for Meghan and Harry. Our daughter has always been a kind and loving person. To see her union with Harry, who shares the same qualities, is a source of great joy for us as parents," Markle's parents said in a joint statement, issued through the official Kensington Palace channels. "We wish them a lifetime of happiness and are very excited for their future together."
Ragland and Markle's father divorced when she was young, but Markle has still spoken fondly of the romance they did share, however brief it may have been. "I like to think he was drawn to her sweet eyes and her Afro, plus their shared love of antiques," Markle has said of what she thinks her father loved about Ragland, according to Harper's Bazaar. "Whatever it was, they married and had me."
Above all, Markle seems to talk quite frequently about the charitable nature that Ragland and her father instilled in her. "Both my parents came from little, so they made a choice to give a lot," Markle said in an essay for Elle. That attitude fits nicely with that of Harry's family, as his mother, Princess Diana, famously spent her time visiting with HIV and AIDS patients, helping the homeless, and advocating for children. Harry and his brother, Prince William, along with William's wife, Kate, have made a point to follow in Diana's footsteps. The three have spearheaded Heads Together, a charity that helps young people, veterans and the homeless better deal with mental health issues. Harry also works with various other programs, including those that involve at-risk children in sports, and he's continued Diana's work with HIV. "I intuitively know what my mother would like me to do and want to progress with work she couldn't complete," he told Newsweek earlier this year.
It seems clear that Harry and Markle were both raised by mothers who have instilled in them the importance of helping others, and as a soon-to-be-married couple with an entire royal legacy at their disposal, it seems there's nothing they won't be able to accomplish.