Nick Viall's Ex Showed Up On 'The Bachelor'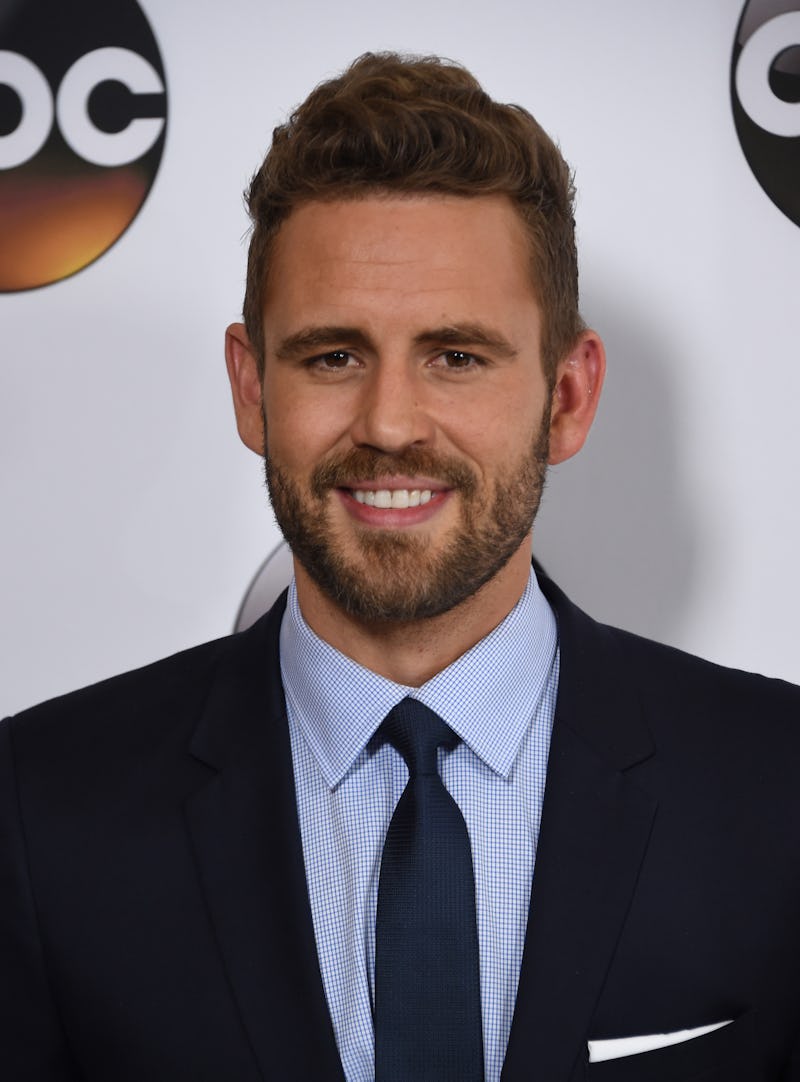 CHRIS DELMAS/AFP/Getty Images
If it's one thing The Bachelor does well, it's make big promises — it's the most dramatic season ever! It's nothing like anything you've ever seen before! Much drama! Very tears! One of my favorite emotional manipulations is when people from the past come into Bachelor and Bachelorette lives, only to upend everything he or she thought. This time around, Nick Viall, right on a Bachelor date, met up unexpectedly with an ex-girlfriend. Gasp! Who is Nick's ex-girlfriend from The Bachelor?
The first traveling date brought Nick and his gang of merry ladies to Milwaukee, Wisconsin, which is not too far from where Nick grew up. It is not surprising, then, that Nick could run into (*cough* a producer could call up *cough*) someone he once knew to show up during one of his dates. That person was Amber, and she dated Nick a very, very long time ago for a couple of months. It had to be a long time ago, because from the looks of her Facebook page, this woman is married with two children already. Amber definitely dated Nick before he even thought about going on The Bachelorette, and possibly even before he was living in Chicago pre-Andi's season. Just judging by her Facebook, she studied English, she likes the Green Bay Packers, and she has a very adorable little family.
That all being said, it was very, very obvious how set up Nick and Danielle's running into Amber was. It was actually kind of uncomfortable, and not just for Danielle and Nick. I'm talking about it was uncomfortable for me. I started to get that weird tingle that you get (do you know what I mean?) when embarrassing things are happening and you can't stop them. Amber and Danielle discussed why Nick is single, how he's a nice guy, and that was really it. Everyone went on their merry way, and Amber was left to eat the leftover Nickerdoodles at the bakery. Now, to explore the rest of Milwaukee!