Peggy Sulahian Is Bravo's 100th 'Real Housewife'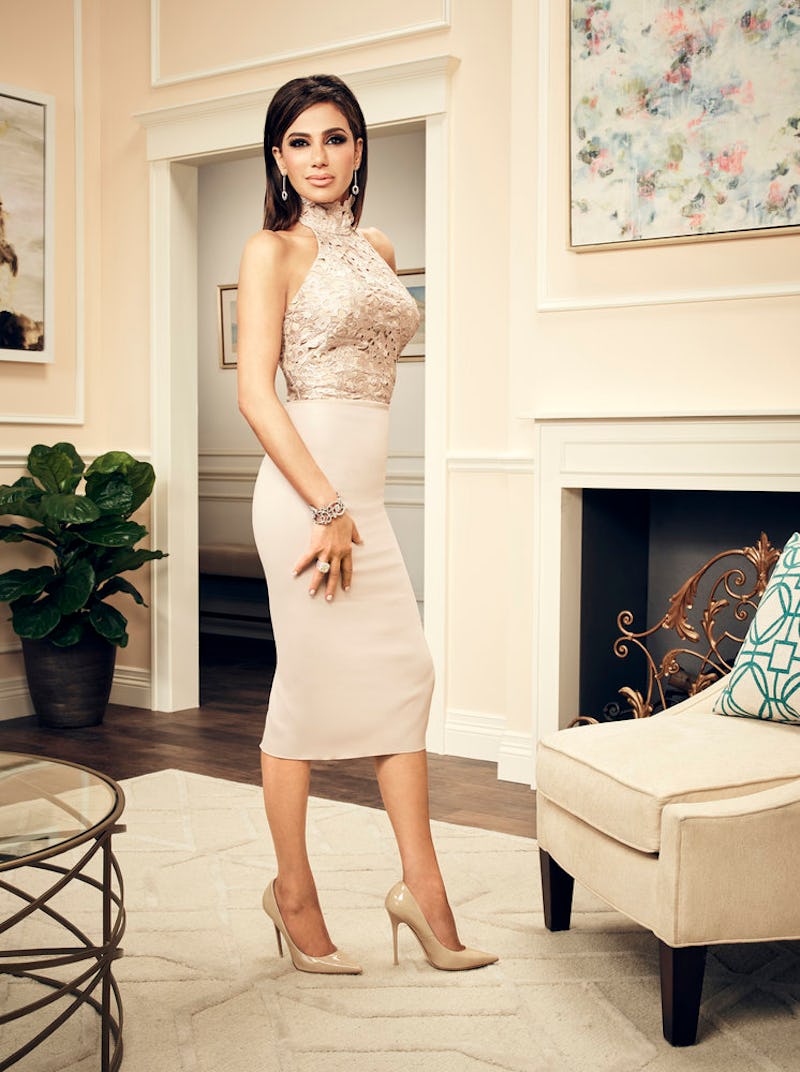 Tommy Garcia/Bravo
Happy Monday! Bravo has released a trailer for The Real Housewives of Orange County, and this new season looks pretty epic, if you ask me. We see the return of the much-beloved OG of the series, Vicki Gunvalson, Bravo's longest-running Real Housewives star. But proving the new season really will be a historic one, Season 12 will also see the introduction of the 100th Real Housewife, Peggy Sulahian. But besides being the first housewife in the triple digits count, what else do we know about Peggy?
Well, for starters, she isn't terribly active on social media. Although she has an unverified Instagram account, up until a few days ago, she hadn't been posting very often. Plus, Peggy does not appear to have a Twitter account. There was a fake account with her name which had reportedly been throwing some shade at fellow RHOC star Shannon Beador, but the account is now suspended.
According to her official profile on Bravo's website, Peggy was born in Armenia, and now "lives a life of luxury" in the Crystal Cove community of Orange County, CA. She's married (her husband's name is Diko) and has three children: daughters Giovanna and Gianelle (aged 19 and 17, respectively), and a nine-year-old son, Koko.
Peggy recently made the "difficult decision" to undergo a double mastectomy after doctors found a lump in one of her breasts. She's preparing for reconstructive surgery, and as Bravo notes, "she wastes no time inserting herself into the drama" in this new season of RHOC.
Indeed, check out Peggy feuding with Meghan King Edmonds and Kelly Dodd in the trailer. If she keeps giving us quotes like "It sure doesn't suck to me, now does it?" and "I'll make you look like a fool," then I'm sure she'll be a fan favorite.
Oh, and if you happen to have noticed that there are a ton of photos of cars in Peggy's unverified Instagram feed, there's a good reason for it. According to International Business Times, her husband Diko is a "custom wheel tycoon" — whatever that means.
The new — and historic — season of RHOC premieres July 10 on Bravo. Here's hoping that newcomer Peggy is a watchable and GIFable addition to the show.