Rupert Grint Has Been Dating This Teen Star For YEARS & People Only Just Noticed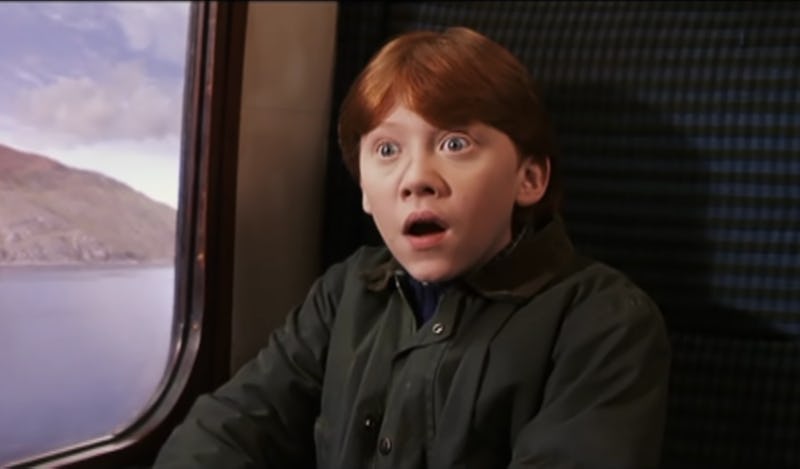 Harry Potter/Warner Bros
If you're in any way interested in the lives of celebrities, you've probably got a good idea of who's dating who. Obviously, the world isn't entitled to know the ins and outs of a person's private life just because their job involves acting or singing, but it's hard to think of a famous face who has managed to keep a relationship under wraps for years. Until this Rupert Grint and Georgia Groome dating news, that is.
Yes, the Harry Potter star and face of the iconic 2008 film, Angus, Thongs and Perfect Snogging, have been dating for around seven years. Just let that sink in. According to the Metro, the couple first got together in 2011 and have been on and off ever since.
It seems the pair appear to be very much on at the moment as 26-year-old Groome has been spotted out and about with Grint several times this year. The couple's most recent appearance came at France's Dinard Film Festival in September. Groome has also been spotted on the set of Grint's crime comedy series, Snatch. Bustle reached out to representatives of Grint and Groome for comment.
The reason their relationship has become a major talking point isn't because Grint has suddenly decided to openly gush about his long-term girlfriend. Unsurprisingly, it's because of a tweet that has now gone viral. It features an old photo of Grint and Groome and has been retweeted over 5,000 times and liked a whopping 21,000 times.
"Don't understand how this has got so many retweets/likes, can't believe I wasn't the only one who didn't know this when it's literally on Google," the original tweeter wrote. The general consensus, however, was that, even though it's clearly written on Grint's Wikipedia page and is indeed all over Google, no one knew that two of the country's most beloved acting talents were a thing.
Both Grint and Groome have stepped away from the limelight a little in recent years. After spending a good portion of his life filming Harry Potter, Grint has decided to take on smaller roles, utilising the comic skills that he built up playing the lovable Ron Weasley. Groome, meanwhile, appears to have given cinematic roles a rest and opted to star in a series of short films instead.
30-year-old Grint recently gave a rare interview to The Guardian. Although he didn't explicitly mention Groome, he did subtly dive into his personal life. "Turning 30 felt strange. It just doesn't feel like I'm there yet and I don't know what the future holds," he told the paper. "I'm just going to go with the flow, keep playing interesting characters, and see what happens. I'd like to settle down and have kids soon. If I had a son, would I call him Ron? It's quite a good name, but probably not. And Grint's a tough name to pair a one-syllable first name with."
He also admitted that he and Weasley "became virtually the same person" as he grew older, and that he believes he "peaked pretty early. It would be ridiculous to think that you can replicate that level of success. It's always going to be a challenge, but I'm kind of enjoying that. It's quite fun to surprise people."
Well, he's definitely achieving that.