Who Is Sherian Almufti? She Made A Surprise 'RHOA' Debut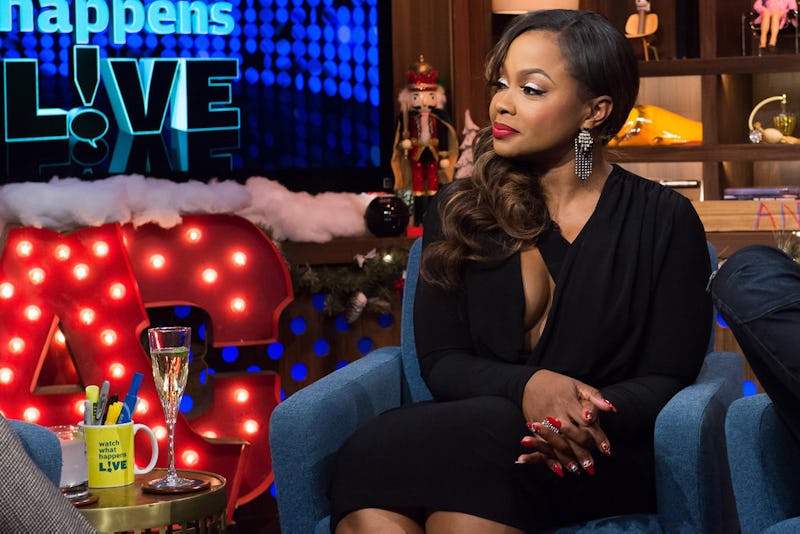 Charles Sykes/Bravo
Phaedra Parks' divorce may not have been worthy of a party for the Real Housewives of Atlanta star, but it's certainly been the subject of several episodes so far. And things keep getting more complicated when Apollo's new girlfriend Sherian Almufti appeared at Kandi Burruss' Old Lady Gang restaurant "opening" party. I'm not sure how much any of the participants were aware of Almufti's surprise appearance at the party, but she certainly walked in with lots of confidence, and Todd was talking to Apollo in multiple scenes prior to the party, and said that Apollo mentioned she might drop by, but he claimed that he wasn't expecting her. And, of course, Phaedra Parks wasn't even at the party, so any impact from Almufti's appearance was a little muted. The party was going well, considering. The OLG themselves were having a fun, happy time, everyone was getting along with Todd, and no one even seemed thrown by Kandi's a cappella performance of "Fly Above," which has been around since Chateau Shereé first broke ground.
TMZ first broke the news that Apollo was engaged behind bars, where they also alleged that Almufti and Nida were in a relationship before he went to prison. When asked directly when she and Apollo got together, Almufti echoed the same sentiment, though she didn't outright confirm that they were in a relationship while he was still married. But she did say, "wifey wasn't around, so I was probably around more often that she is."
And complicating things slightly, in early April 2017, on the eve of her RHOA debut Almufti told US Weekly Magazine that she wasn't in a relationship before his marriage was over. "As a friend first, before anything else, I told him I was gonna be there for him. Because I watched how a lot of people kind of just turned their backs on him," she tells US. She also explains that because she's been cheated on in the past, "it started out as a business situation," not a romantic one. Now, Almufti is sporting what looks like an engagement ring — so the couple are clearly still feeling the romance.
I'm sure Almufti's presence at the OLG party will come up again in future episodes, especially if Kandi and Phaedra start fighting in the reunion, but for now, it seemed much more like Kandi out of everyone was the most uncomfortable with having Sherian at the party. She even took pains to specify that she and Todd had supported Apollo, not Sherian. Kandi seems very aware that that this situation could quickly become fodder for a major Real Housewives of Atlanta scandal, which seems to have been exactly the goal of Sherian Almufti's surprise appearance on the show.