Tanya Brings Positivity To 'Little Women: Atlanta'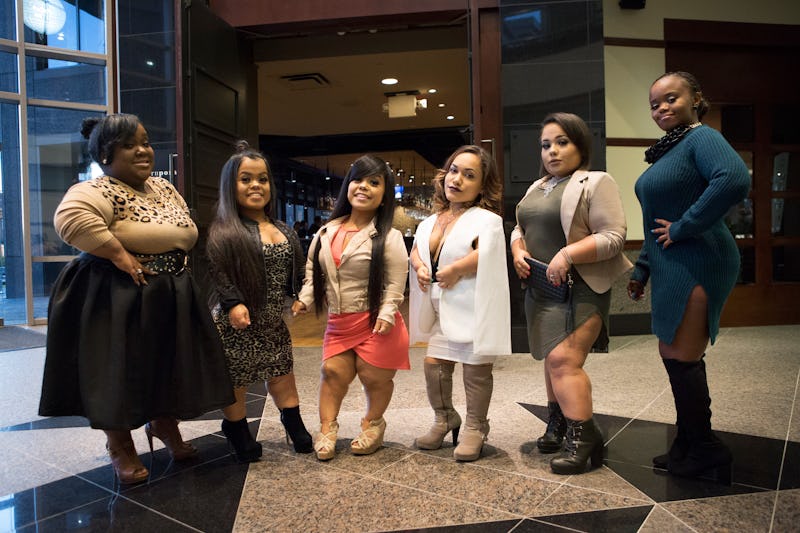 A&E Television Networks
Lifetime's juiciest reality show, Little Women: Atlanta, returns Wednesday, Jan. 4 with a couple of new faces. Not only are, Ms. Juicy, Minnie, Tiffany, and the twins all returning for Season 3, but they're adding two new women to the mix. Get ready to meet Tanya on Little Women: Atlanta and based on trailers for the dramatic upcoming season, let's hope that she's ready to keep the peace.
While Tanya may be a new, full-fledged cast member, fans of Little Women: Atlanta have seen her before. She appeared as a "voice of reason" last season and we'll have to wait and see if that continues into Season 3. However, Tanya's Lifetime bio does suggest that the successful, family-focused woman will continue to be a calming presence:
"Tanya is an independent successful little woman in Atlanta who becomes the voice of reason and truth when issues with Minnie can't seem to be resolved. Usually perched above the drama, she's able to bring a new perspective on the situation by finding a way to give Minnie the strength to come clean about her lies. However, it doesn't take long for Tanya to get pulled into the drama herself when her past is dredged up. It's a constant battle to make time for her business and her friends, but she always puts her two young children first."
It seems like Tanya will be a great new addition to the ensemble and I can't wait to get to know her — especially after checking out her Instagram. Here's what you should know about Tanya before tuning into Season 3, based on her social media and some online sleuthing.